Total Waste Management Services II (NOE.0379)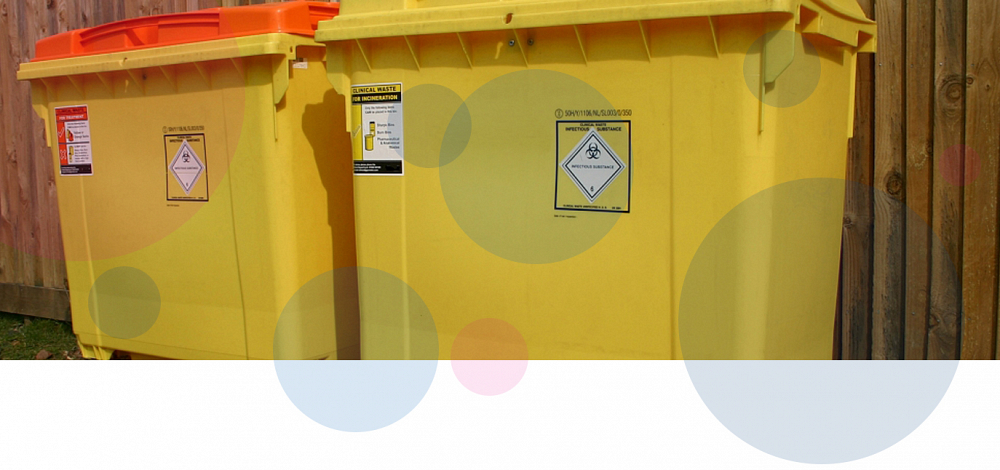 26/03/2021 - 25/03/2023 (option to extend 2x12 months)
NOE CPC Reference: NOE.0379
This free to access framework covers the main waste services contracted by the NHS and other public sector bodies and aims to improve waste management and increase options available to minimise or eliminate landfill.
Click here to download a video presentation providing an overview of the framework
If you would like guidance on how to access our frameworks please click here to view our video guide.
In October 2020, NHS England adopted a multi-year plan to become the world's first carbon net zero national health system. This framework agreement aims to provide a compliant route to market for Contracting Authorities for a safe, sustainable, and efficient waste management service. It is split into 6 Lots covering the main waste services contracted by the NHS and wider public sector bodies.
Appointed suppliers will be expected to assist Participating Authorities to adopt the Waste Hierarchy (set out in the revised EU Waste Framework Directive) and Environment Agency requirements by identifying opportunities and measures where possible to prevent waste and apply the Waste Hierarchy supporting the best outcomes for the environment - prevent, preparing for reuse, recycling, recovery, and disposal and avoiding landfill.
It is expected that suppliers appointed to this framework will work with Participating Authorities to adopt a sustainable approach to Waste Management and focus on key areas including provision of data, workforce support training, managing services compliantly, supporting the development of new technology, and focusing on the delivery of sustainable services.
Free and easy to access by NHS and public sector authorities
Annual verification by NOE CPC of appointed suppliers' waste management and waste carrier licenses, quality certificates and accreditations and supply chain information as part of an ongoing framework management process
Direct award at the prevailing framework rates (these are reviewed/approved by NOE CPC annually in line with an agreed process) or conduct a further competition amongst appointed suppliers to establish the Most Economically Advantageous Tender (MEAT)
Supplementary call-off terms and conditions relating to Step-in Rights for contracting authorities who wish to incorporate these into their further competition process
All suppliers hold ISO 9001:2015 Quality Management System and ISO 14001:2015 Environmental Management System (or equivalent standard). Confidential waste suppliers are registered with the Information Commissioner's Office (ICO) and hold BS EN 15713 Secure Destruction of Confidential Material standard
Suppliers appointed with the appropriate capability and capacity for the relevant waste streams and for healthcare waste compliant with the Management & Disposal of Healthcare Waste (HTM 07-01)
Support from NOE CPC to facilitate a further competition and opportunity to support bespoke work under the framework
Contracts can be let for up to seven (7) years under the framework agreement
Keep patients safe and support hospitals with duty of care in relation to waste services
A compliant route to market avoiding the need to run a separate OJEU procurement reducing both time and cost.
Lot 1

– General Waste and Recycling

Lot 2

– Healthcare Related Waste (including clinical waste)

Lot 3

– Reusable Sharps Containers and Related Waste

Lot 4

– Washroom Waste

Lot 5

– Confidential Waste

Lot 6

– Total Waste Management Services.
Bagnall & Morris (Waste Services) Ltd

Biffa Waste Services Ltd

Cliniwaste

Environmental Waste Controls Ltd

Medisort Ltd

Mitie Waste and Environmental Services Ltd

PHS

Rentokil T/A Initial Medial Services

Restore Datashred Ltd

Sharpsmart Ltd

Shred Station Ltd

Shredall (EM) Ltd

Shred-it Ltd

SRCL Ltd T/A Stericycle

SUEZ Recycling and Recovery UK Ltd

Tradebe Healthcare National Ltd

Uniscope International Ltd T/A U Shred Ltd

Veolia Environmental Services (UK) Ltd.