Security Services (NOE.0571)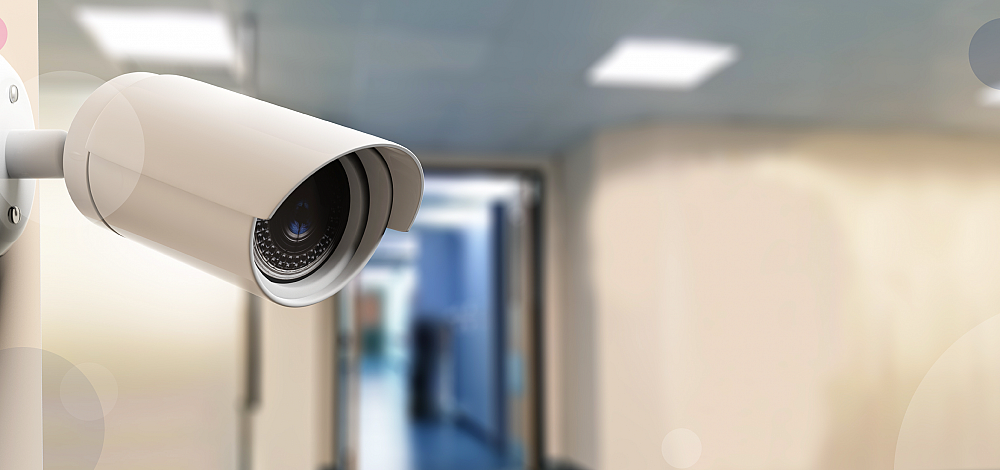 09/06/2023 - 08/06/2025 (option to extend by 2x12 months)
NOE CPC Reference: NOE.0571
This framework has been established on behalf of NHS Procurement in Partnership (NHS PiP) which is a collaboration of four NHS procurement organisations comprising NHS Commercial Solutions, East of England NHS Collaborative Procurement Hub, NHS London Procurement Partnership, and NHS North of England Commercial Procurement Collaborative.
It is available for use by all members across the four NHS collaborative procurement partners. It is also available to other contracting authorities across the NHS and the wider UK public sector.
The lead NHS PiP hub and the Contracting Authority are responsible for establishing and managing this framework agreement is the NHS North of England Commercial Procurement Collaborative.
If you would like guidance on how to access our frameworks please click here to view our video guide.
The Security Services framework has been developed by NHS North of England Commercial Procurement Collaborative to provide a one-stop solution for contracting authorities seeking approved security service providers in areas such as Manned Guarding, CCTV, and Keyholding. The framework offers a compliant solution from a range of service providers (including SMEs) with local, regional, and national coverage covering the following core areas:
Lot 1 – Security Services
Lot 2 – Managed Security Services
Lot 3 – Nurse Call Systems
The framework gives contracting authorities the option of making a direct award or running a further competition, offering flexibility for ad hoc or more long-term requirements for projects or programmes.
A broader range of services included from the current offering by NOE CPC in this area and new services, that will cater for future needs:
Lot 1 - Security Services

Lot 2 - Managed Security Services

Lot 3 - Nurse Call Systems

A free and easy to access framework agreement for use by NOE CPC and PIP members, the wider NHS and healthcare sector as well as other public sector authorities.

Contracting Authorities have the ability to place a direct call off order with suppliers based on the framework Award Criteria and Price Schedule. Contracting Authorities also have the option to undertake a further competition amongst the suppliers on the framework and can vary the weightings of the evaluation criteria to suit their requirements.

Supporting documents to assist a further competition.

59% of Suppliers appointed to the framework are SMEs.

Sustainability and Social value covered as part of the specification:
All awarded suppliers have provided social value commitments.

Appointed suppliers have committed to ensuring the wellbeing of their staff above current corporate policy.

Appointed suppliers have committed to supporting local workers when delivering contracts to tackle economic inequality.

Annual pricing reviews to ensure rates reflect Government Legislation.

A minimum 10% social value weighting can be applied at the call-off stage, supporting the requirements of PPN 01/21.

Suppliers approved on the framework were assessed during the procurement process for their financial stability, track record, experience and technical & professional ability (SIA and ISO9001), before being awarded a place on the framework.

Options for Real Living Wage/London Living Wage, which Contracting authorities have the option to consider these as part of their requirements.
Lot 1 – Security Services:
Mandatory Core Services:
• Staff Escort Service
• Key Holding
• Lock/Un-Lock Services
• Manned Guarding
• Mobile Patrols/Response
• Reception/Front Desk Security
Non-Mandatory Additional Services (including but not limited to):
• Bed Watch
• Building Security
• Car Parking
• Cash Collection
• CCTV Control Room
• Concierges
• Dark Screen CCTV Monitoring
• Live CCTV Monitoring
• Lone Working Monitoring
• Monitoring Building Management Systems
• Remote Access Control
• Remote Monitoring Services
Lot 2 – Managed Security Services (including but not limited to):
• Bed Watch
• Building Security
• Car Parking
• Cash Collection
• CCTV Control Room
• Concierges
• Dark Screen CCTV Monitoring
• Staff Escort Service
• Key Holding
• Lock/Un-Lock Services
• Live CCTV Monitoring
• Lone Working Monitoring
• Manned Guarding
• Mobile Patrols/Response
• Monitoring Building Management Systems
• Reception/Front Desk Security
• Remote Access Control
Lot 3 – Nurse Call Systems
The provision of design, supply, installation, and maintenance of wired or wireless Nurse Call Systems that are fit for purpose within a Healthcare environment. The provider of these services must comply with the Health Technical Memorandum (HTM 08-03) Bedhead Services. This HTM regulation comprises of the following:
• Patient-to-nurse (speech and non-speech)
• Staff-to-staff (emergency)
• Patient's calling devices
• Patient's handsets
• Other call-system units (staff attack)
• Speech systems
• Nurse presence systems
Adaptive IT Solutions Limited
APCOA Parking UK Ltd
Austco UK Ltd
Bold Security Group
Carlisle Support Services
Chase Services Group Ltd
Croma Vigilant
DFP Services
G4S Secure Solutions (UK) Ltd
Gough & Kelly
Keepsafe Security Services Ltd
Mitie Security Ltd
Nottingham Security Ltd
OCS Group UK Ltd
Profile Security Services Ltd
Proforce Security Services Ltd
SGC Holdings Ltd TA SGC Security Services
Shield Security
SNSG
SSG Support Services Group
T3 Security
Vistech Services Limited