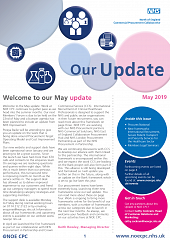 Inside this issue:
Procurex National 2019
New frameworks: International Recruitment, Secure Patient Transport and Security Services
Members Legal Seminars
Information on upcoming events and training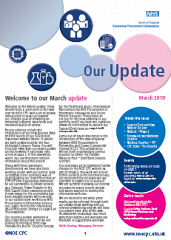 Inside this issue:
Support Desk and New Website Go Live
Website – Phase 2
Framework and Workplan Update (ICT & Technology)
Working Together – PiP
CPC Drive – The Benefits
Information on upcoming events and training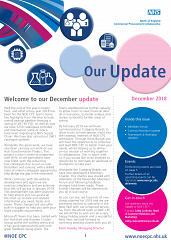 Inside this issue:
November Members' Forum

Contract Novation Update

Framework and Workplan Updates

Upcoming Training and Events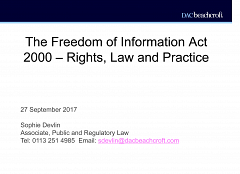 In conjunction with the Skills Development Network Yorkshire and the Humber and NHS North of England Commercial Procurement Collaborative (NOE CPC), DAC Beachcroft delivered an overview of the Freedom of Information Act 2000 ("FOIA") on 27th September 2017
This session offered practical advice on handling FOIA requests, an explanation of the FOIA deadlines and the consequences if FOIA is breached. The session also covered the rules of thumb on what can usually be withheld and disclosed, for example, in relation to requests for procurement or financial information.
Slides from this event are now available to download.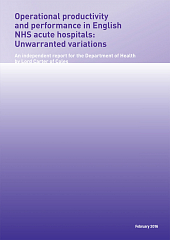 Lord Carter Report on Productivity in NHS Hospitals
Date: 08/02/16
Lord Carter's review of efficiency in hospitals shows how large savings can be made by the NHS.
Lord Carter of Coles' final report sets out how non-specialist acute trusts can reduce unwarranted variation in productivity and efficiency across every area in the hospital to save the NHS £5 billion each year by 2020 to 2021.
The final report builds on the findings of the interim report and sets out further findings of variation across 32 non-specialist acute trusts.
Lord Carter has been appointed as a non-executive director at NHS Improvement and will continue to input into the implementation of his recommendations.
Click here to download a copy of the report.