NOE CPC customers have access to an expert team of procurement and commercial professionals from both the public and private sector. Click on any member of our team below to find out more about them.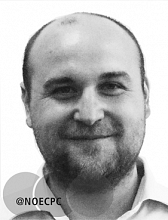 Adam Taylor
Technical Programme Manager
Adam leads a team of four specialist technical staff, with specialisms in project management, data analytics and data management, application development, business intelligence, visualisation and process mapping.
The dedicated team offer outsourced technical expertise and project support that helps you use your data to drive your procurement strategy forward.
Adam joined NOE CPC in 2009. He previously worked in the private sector with a company called Atkins, the largest engineering consultancy in the UK and the largest multidisciplinary consultancy in Europe. As a Data Analyst in their Supply Chain primarily used MS Access and Excel to provide accurate reports and expenditure information. He also provided detailed expenditure analysis to help facilitate Atkins' Supply Chain gaining their CIPS organisational accreditation.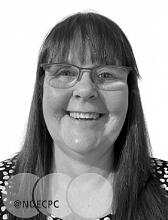 Adele Guettat
Adele joined NOE CPC in April 2023 as a Category Manager for ICT and has over 25 years of extensive procurement experience in both the private and public sector. Having worked as a category manager in retail for 15 years, Adele made the move to the NHS, where she has spent the last 8 years working for Barnsley Hospital NHS FT taking the lead on various projects. Adele is MCIPS qualified and has a BA (Hons) degree in German.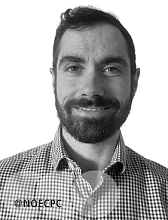 Alastair Clay
Sustainability and Social Value Manager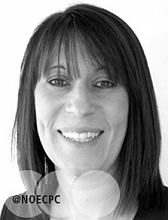 Alison Petrie
Senior Category Manager - Technology (ICT)
Alison started work at NOE CPC in September 2011, and has over 20 years' experience in both the private and public sectors within the Steel Industry, Financial Services and NHS sectors managing a broad range of spend categories to delivering significant savings and contract efficiencies.
Alison is the Senior Category Manager for the dedicated Technology (ICT) category team at NOE CPC. She is MCIPS qualified with a BA(Hons) degree in Business Studies.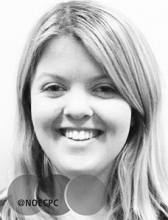 Annie Patton
Procurement Support Officer
Annie has over 10 years experience in NHS, the latter five being within NHS Procurement. Before joining NOE CPC, Annie worked in Health Education England and NHS England, supporting their procurement processes and guidance. Annie spent significant time working on a national travel contract, managing the travel policy and implementing procedures to try and reduce the organisation's travel spend.
Annie started her NOE CPC experience working in Hotel Services before moving to the core team where her main experience lies in service contracts, supporting the HR & People team.
Annie has her CIPS Level 4 qualification and is about to commence further training.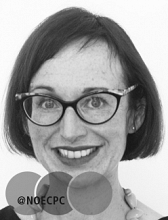 Caroline Brash
Training, Events & Business Development Manager
Caroline has worked in procurement since 1998, moving in the year 2000 from a manufacturing environment to the NHS, initially at the The Rotherham NHS Foundation Trust. It was during this time that Caroline became CIPS qualified. In 2006 she took on the role of Project Manager for the pilot project "Growing the Region's Businesses with NHS Investment", NOE CPC's unique partnership with Yorkshire Forward. The pilot project was shortlisted for two prestigious awards; the HSJ Awards and Government Opportunities (GO) Awards.
Since the successful completion of the Yorkshire Forward project, Caroline has worked in a number of roles at NOE CPC, including Procurement Training Specialist, delivering training to both businesses and NHS staff on public sector procurement.
Caroline's current role as Training, Events and Business Development Manager involves developing NOE CPC's relationships with both existing and new members, and delivering a programme of training and other events for NOE CPC members.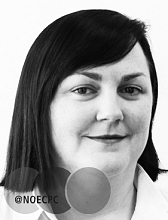 Catherine Pugh
CPC Drive Commercial Manager
Catherine is the latest addition to the CPC Drive team. CPC Drive now has around 100 live schemes, 300 thousand eligible employees, saves around £4m per annum for NHS and public sector organisations and has over 11,000 cars on fleet.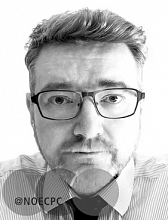 Chris Whitock
Chris is the Senior Analyst for NHS Supply Chain: Hotel Services managing a range of spend analysis tools. He is
a Chartered Institute of IT professional member and PRINCE2 Practioner.
In his previous role Chris supported the Technical Director with onsite bespoke spend analytics, benchmarking, CRM development, PPIB analysis and training.
Initially as a Contracts Officer for North Yorkshire & North Lincolnshire before moving into a procurement data role within NOE CPC,
Chris is certified Advanced Design & Development with Qlikview which he utilises with our online reporting and managing our Qlikview Server.
Chris has an excellent record of delivering strategic analytical change, procurement development and business growth for our members.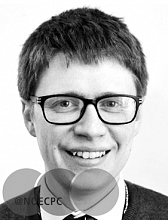 David Parker
David joined the communications team at NOE CPC in March 2022. He previously worked in journalism for nine years, writing stories on a range of topics including the NHS and the healthcare industry.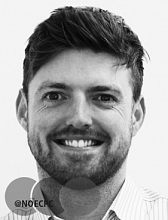 David Willis
Category Procurement Specialist - Healthcare
David joined the Healthcare Services team in 2019 as a procurement specialist.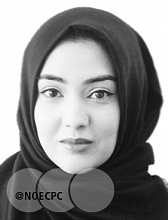 Farah Naaz
Farah is a graduate of Sheffield Hallam University where she studied Biomedical Science BSc (Hons). She started her career working mostly in global leading pharmaceutical companies known as PAREXEL, Covance, and DePuY orthopaedics as a data analyst and a statistical analysis system programmer. Farah has 6 years data analysis experience and joined us in August 2018 from Leeds Teaching Hospitals NHS Trust, where she was a Data Programme Manager in the Oncology Department.
Taking on a change in her career from her scientific background Farah is now working in NOE CPC as a Data Analyst in the Technical Services Team working particularly on NHS Supply Chain: Hotel Services projects such as; Benchmarking, Supplier MI, Monthly Reporting, and Creating Dashboards in Power BI for reporting and analysis purposes.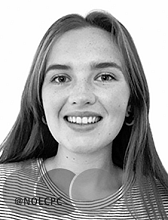 Fiona Kirby
Interim Communications Officer
Fiona joined the communications team at NOE CPC in August 2022 as an Interim Communications Officer. She has previously worked in broadcast television, working on a range of different programmes for various broadcasters, as well as working at a video advertising production company.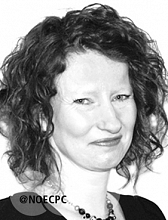 Frankie Wallace
Frankie joined the organisation when it was established in April 2007 as eCommerce and Information Manager and subsequently became Head of eCommerce and Information.
Frankie's key objectives are to develop plans and lead on the delivery of enabling tools and technologies for NOE CPC and its members, including technology and information strategies. Frankie is responsible for managing NOE CPC's systems, including the Catalogue Solution, eSourcing Portal, Reporting Capability and initiatives such as the Customer Satisfaction Survey and internal resourcing and project management tools. Frankie's remit also includes the management of the Information team who have a pivotal role to play in terms of furnishing the organisation with the information required to drive the business forward.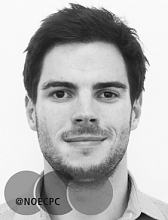 George Martin
George joined NOE CPC in 2018 as a Data Specialist, part of the Technical Services Team.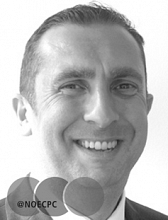 Gregg Welburn
Customer Relationship Manager
Gregg joined NOE CPC in December 2016 as an Account Manager and has over 15 years' experience within the NHS.
Since 2001 Gregg has worked for Sheffield Teaching Hospitals and has had several roles which included being a Senior Buyer in Customer Services for more than 8 years where he was responsible for looking after a team of 12-14 Buyers and in Procurement looking after 5 directorates working on several large contracts.
During this time, Gregg worked on several NOE CPC frameworks and appreciates the importance of good communication and listening to customers' needs.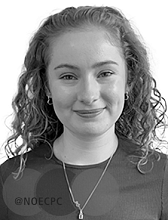 Holly Arthurs
Holly joined the NOE CPC in October 2022 as a Data Specialist. She has worked in the NHS for the last 3 years at The Rotherham NHS Foundation Trust whilst completing a Data Analyst Apprenticeship.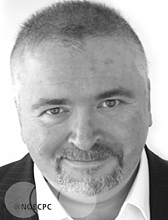 Ian Andrews
Ian has been involved with information management for NHS procurement for over fifteen years, with both North of England and the original West Midlands collaborative procurement hubs. His specific focus has been around catalogue data, spend analytics, and new technology. He has also worked extensively as an interim Project and Programme Manager, implementing data warehouses and business intelligence solutions at Hertfordshire Partnership NHS Foundation Trust and Dorset Healthcare Foundation Trust.

Prior to joining the NHS Ian worked in heavy industry for Corus plc at their major steelworks in South Wales, working in metallurgical analysis, quality inspection and logistics.

Ian joined NOE CPC in 2015 as an interim, and took up the Technical Director role on a permanent basis in 2018.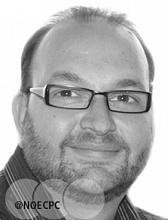 Ian Coward
Customer Relationship Manager
Ian previously worked for over ten years within the public relations and communications field including six years working in NHS communications. The majority of this experience was at The Rotherham NHS Foundation Trust where he led communications, public relations and media handling during significant events including; transition to FT status, major incident status due to the floods in 2007, the announcement of redundancies and television interest during filming with Jamie Oliver, Dolly Parton, and most notably the BBC documentary; 'Can Sir Gerry Robinson Save the NHS?'

Applying his vast knowledge and experience of the NHS, Ian moved into a Customer Relationship Manager role at NOE CPC working with members across the country. Ian's understanding of individual trusts requirements and effective communications skills ensure his commitment to help each customer achieve full membership benefits and savings.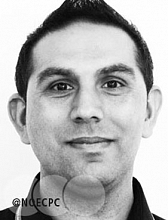 Imran Ahmed
Category Manager - Facilities Management, Property and Business Services
Imran joined NOE CPC in April 2019 as a Procurement Category Manager and has over 18 years' experience of working across local government, higher education, and healthcare sector. Imran has spent several years working directly within the Estates and Facilities Management, both at operational and management level.
Over the last 6 years, Imran has worked on strategic projects involving major organisational change. These included project management and procurement of the full supply chain needed to support a newly insourced FM function. This involved purchasing/leasing of new fleet, setting up contracts with local materials suppliers with option of consignment stock, design and purchasing of uniforms for the various staffing and procurement of specialist services.
Imran has a keen interest in social values, sustainability, and ethical procurement, which has led to his involvement in the NOECPC Sustainability Group and participating in voluntary work to support local projects within the community.
Imran specialises in the Estates & FM Services category at NOE CPC. He holds degrees in Business Information Systems and Facilities Management. Imran is currently part way through completing a Level 6 Professional Diploma in Procurement and Supply.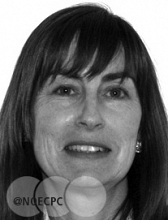 Jackie Williams
Senior Category Manager - FM, Property and Business Services
Jackie joined NOE CPC in July 2015 as a Procurement Specialist and has over 20 years' experience in direct and indirect procurement in the private sector in both food and healthcare. Previously Jackie worked as a Contract Manager with a private healthcare provider to the NHS. Prior to that she spent several years at Boots UK Ltd in Nottingham, responsible for the procurement and supply of an extensive range of raw and packaging materials for the healthcare, dental, toiletries and beauty markets for supply to both UK and overseas manufacturing sites.
Jackie specialises in the Business and Professional Services category at NOE CPC. She has a degree in Business Studies, French and German and is MCIPS qualified.
She was promoted to the role of Senior Category Manager for FM, Property and Business Services in 2019.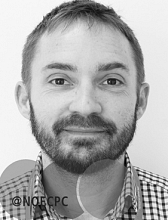 James Brooks
Category Manager - Technology (ICT)
James joined the NOE CPC team in 2019 as a Category Manager for Infrastructure and Hardware within the Technology category.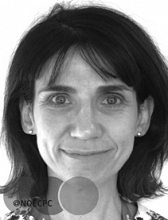 Jenifer Pinder
Support Officer - Customer Relations, New Business and Events
Jenifer joined NOE CPC in 2018 to support the Customer Services Team particularly with training, events and customer relations.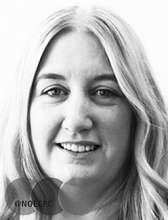 Joanne Barton
Senior Category Manager - HR and People
Joanne is the Senior Category Manager overseeing NOE CPC's dedicated HR and People category team.
Joanne joined NOE CPC in 2015 and has led our staffing procurement projects including the award-winning National Clinical Staffing framework. She is an MCIPS Chartered Procurement and Supply Professional and has completed the Mary Seacole Leadership Programme.
Joseph Speed
Joseph joined the NOE CPC in 2017 after previously working as a Buyer in some diverse industries, ranging from umbrellas to tattoo equipment.
His role at NOE CPC is within the Technical Services team, where he is responsible for our PPIB training as well as overseeing our CRM and Office 365 administration.
He was promoted to Data Services Manager in April 2022.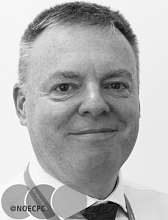 Julian Clarke
Head of Business Services
Julian has enjoyed 12 years with NOE CPC. In that time he has held a number of roles drawing on his broad commercial and operations management experience. Julian's current role is Head of Business Services and is responsible for the Customer Relationship Management Team, Training and Events Team, Back Office Operations and the highly successful CPC Drive. The Business Services Team ensure a great member and customer experience, manage finance, ABI income collection, Estates, IT infrastructure and CPC Drive.
The Business Services Team's aim is to ensure member and customer delight working closely with members to meet their expectations in framework coverage, savings, spend under management, maximising their rebate opportunity and delivering an extensive portfolio of value added services.
Before joining NOE CPC Julian gained a wealth of experience in operations management in the private sector. His operational and business management expertise has been utilised to deliver numerous internal projects contributing to the sustainability and growth of NOE CPC.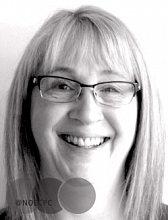 Julie Pickering
Julie has worked in the NHS since 1986. She started as a Medical Secretary at St James' and her most recent role, prior to joining NOE CPC, was Executive PA to the Medical Director at Barnsley CCG. Previously Julie has worked for Royal College of Nursing, Field Head Hospital and Yorkshire Ambulance Service.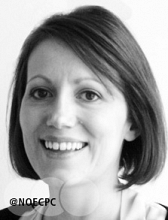 Juliet Moore
Marketing and Communications Manager
Juliet supports the senior management team to drive the strategic direction of NOE CPC. As Communications and Marketing Manager Juliet works across the whole organisation managing the marketing strategy and leading campaigns to effectively engage and promote the achievements of NOE CPC and the huge savings, efficiencies and opportunities it delivers trusts.
Juliet joined NOE CPC in November 2009 and has over fifteen years experience working in publishing, marketing, communications, media and design.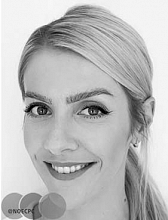 Kairen Kynoch
CPC Drive Business Development Specialist
Kairen joined the CPC Drive team in November 2021. She has over seven years' experience working in the private sector supporting local authorities and NHS Trusts. Most recently she was the Lead Account Manager at an occupational healthcare company and held this position for five years.
Kairen draws on her previous experience to strengthen relationships with our customers and improve the overall customer experience.
Kate Warman
Communications and Marketing Specialist
Kate joined NOE CPC in 2018 and supports the Communications and Marketing Manager to deliver the marketing strategy for NOE CPC. Kate also manages the communications function for NHS Supply Chain: Hotel Services at NOE CPC.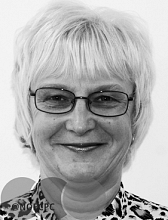 Katrina Hepworth
Customer Support and Assistant Buyer
Katrina joined NOE CPC in 2019 as a Category Manager. After a brief period of retirement she returned to join the Procurement Operations team.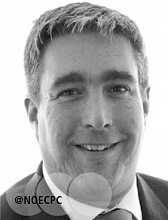 Keith Rowley
Keith joined NOE CPC as Commercial Director in October 2011 and was appointed to the post of Managing Director in November 2012. His role within NOE CPC is to drive the organisation's strategy by ensuring customers can gain clear and demonstrable value and cash releasing savings from a collaborative relationship with NOE CPC. As Managing Director, Keith has overall responsibility for the running of NOE CPC and implementation of the organisation's strategic direction.
Prior to joining NOE CPC, Keith worked in the IT Services Sector for 14 years. His career has covered a wide spectrum of roles including procurement, sales, marketing and operations within this sector.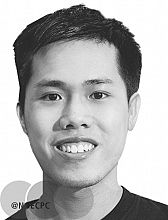 King Leung
King joined NOE CPC in Nov 2020 as a Data Specialist, part of the Technical Services Team. He previously worked for banks and United Lincolnshire Hospitals NHS Trust.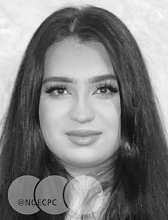 Kiran Mahmood
Systems and Process Analyst
Kiran joined NOECPC in December 2020, she graduated from Sheffield Hallam in 2019 in Computing and worked for Sky as a technical advisor. Kiran handles enquiries from both collegues and suppliers.
She was promoted to Systems and Process Analyst in April 2022.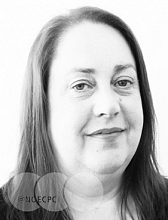 Laura Kitteridge
Laura joined NOE CPC in 2019 as the Personal Assistant to the Executive Team. She previously worked as a PA to the Director of Children's Services at Sheffield City Council for 15 years.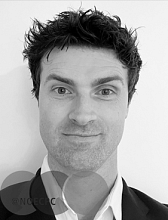 Leo Shippam
Supplier Relationship Manager
Leo joined NOE CPC in March 2022 and previously worked in the Private sector in both the manufacturing and the rail industry for eight years in project and commercial roles.
Working with customers and suppliers around the world, his experience in project and commercial roles within multiple industries, positions him well to promote usage of NOE CPC Frameworks and help our framework suppliers engage effectively with the NHS.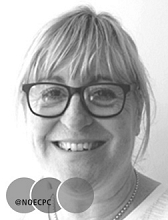 Liz Boot
Customer Support Assistant Buyer
Liz is the Customer Support and Assistant Buyer for the Procurement Operations Team and an administrator for the HR & People team. Liz joined as an Administrator for NOE CPC when it began in April 2007 and has since gained an NVQ Level 2 in Customer Service. Liz enjoys working as part of the NOE CPC Support Desk team and helping our customers. Prior to that she worked at the Yorkshire and Humber SHA in the Performance Development Directorate as PA to the Deputy Director of Performance.
Liz has a lot of experience in the healthcare sector, she joined the NHS in 1991 starting at Trent Regional Office helping hospitals to achieve NHS Trust status and also worked in Medical Personnel.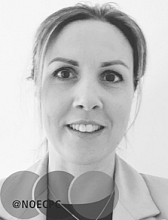 Louise Molloy
Customer Support Assistant Buyer
Louise joined NOE CPC in May 2022 and has enjoyed a vaired career including 11 years in front line policing and working within administration and safeguarding in the education sector.
Louise is new to procurement and will be starting her CIPS apprenticeship in the next few months.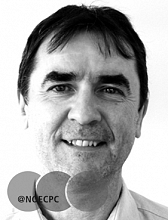 Mark Dean
Mark joined NOE CPC in 2018 as part of the Business Services Team.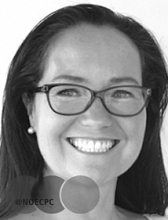 Michelle Walker
Senior Category Manager - Healthcare Services and Pharmacy
Michelle joined NOE CPC in 2008, and manages the Healthcare Services Category. She has over 25 years experience in public sector procurement, primarily within the NHS.
Michelle is MCIPS qualified, has a Business Management degree, and a post graduate qualification in Public Procurement Law and Policy, awarded by the University of Nottingham.
As well as her category management role, Michelle is also actively involved in the development and presentation of training courses for the Skills Development Network and across the NHS, and has recently become a CIPS tutor.
Mohammed Rafaqut
Senior Systems Process Analyst
Passionate about data and sharing insights with non-technical audiences, Mohammed joined NOE CPC in July 2018 and has over 7 years' experience working in Systems Development and Data Modelling.
Mohammed holds a Master of Science degree in Big Data Analytics, and is certified as an Agile PM Practitioner, he supports the Project and Programme Management Office at CPC to support the delivery of Business Intelligence projects both internally and to member Trusts.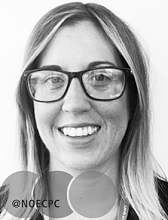 Natalie Ledger
Procurement Operations Manager
As Procurement Operations Manager Natalie oversees the NOE CPC Procurement Operations team including the support desk function. The Procurement Operations Team provide support to the four dedicated Category Teams and is committed to enhance the NOE CPC customer experience.
Natalie joined NOE CPC in December 2013 with over 10 years' procurement experience in the Further Education sector, working for The Sheffield College.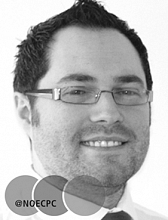 Neil Davis
Procurement Support Team Manager
Since 2000 Neil has held a range of posts within the public sector including; Project Co-ordinator for the NHS Executive Trent Management of Substance Misuse Training Programme for Primary Care staff; as well as a brief period within the Home Office Work Permits division, liaising with employers and British overseas Diplomatic Missions with the provision of the UK Work Permit arrangements.
Before joining NOE CPC in 2004 Neil worked for the South Yorkshire Strategic Health Authority within the Public Health Directorate, supporting the implementation of the National Service Frameworks for Diabetes and Children.
In addition Neil has co-ordinated a number of successful capital development bid responses to the DH for sexual health services in South Yorkshire.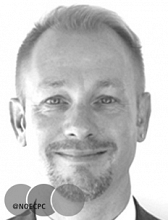 Paul Dunn-Jones
Category Manager - Pharmacy
Paul is a Category Manager for the NOE CPC dedicated Healthcare Services and Pharmacy (non-drug) category.
Paul joined NOE CPC in June 2006. Prior to that he had worked as a Strategic Procurement Liaison Manager for the West Yorkshire Supply Management Confederation. His career covers over 20 years combining a Multitude of experiences in project Management, procurement and account/contract management.
Prior to commencing employment with the NHS, Paul was responsible for the setting-up and management of a team who tendered and negotiated contracts for some major organisations within automotive, electric and blue chip industries within Europe.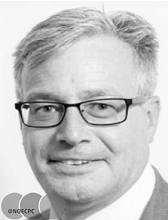 Philip Davies
Procurement Transformation Director
Phil has over 30 year's procurement and supply chain experience. Phil began his NHS career in 2003 and has worked in all aspects of NHS Procurement since then. Initially joining Southport and Ormskirk Hospitals NHS Trust, then joining the North West Collaborative Procurement Hub, formed as part of the Supply Chain Excellence programme, which became the North West Collaborative Commercial Agency. During this time Phil headed up the Strategic Sourcing Services, Commissioning Projects Services and the Integrated Procurement Service. NWCCA became the Procurement line of business for NHS Shared Business Services, for which Phil was the Director.
Phil's role is to drive procurement and supply chain performance for Leeds and York Partnerships NHS Foundation Trust and Leeds Community Healthcare NHS Trust and to integrate local, regional, and national activities.
Prior to working in the NHS Phil worked in Procurement and Logistics in the gas industry, ultimately National Grid.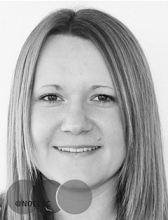 Rachel Tyler
Category Manager - FM, Property and Business Services
Rachel joined NOE CPC in 2018 as part of the Procurement Operations Team. During her time at NOE CPC she has achieved her MCIPS status.
She was promoted to Category Manager in May 2022.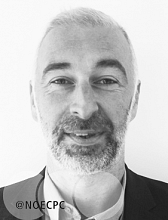 Robert Watson
Business, Finance and Contracts Manager
Robert joined the NOE CPC team in September 2018 as a Business Support Manager within the Business Services Team, having previouslty worked for the North West Ambulance Trust. He has over 20 experience in the NHS.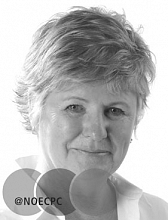 Ruth Burns
Supplier Relationship Manager
Ruth joined the NOE CPC in June 2022, she has spent the last 30 years working in the pharmaceutical, medical device industry ranging from global organisations to SME's and early start ups in the UK and North America holding a wide variety of roles from clinical to sales and marketing and general management. Before joining she worked in stakeholder relations and communications for a mid-sized pharmaceutical company.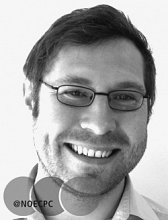 Ryan Hopkinson
Ryan was previously based at Leeds and York Partnership Foundation Trusts Procurement Department.
A Leeds and York NHS trust employee for over eleven years Ryan worked for many divisions including Procurement, Transport and Logistics. Having worked in a variety of procurement roles over this time his experience and qualifications deliver a useful procurement perspective for our Technical Services Team.
Ryan has a number of procurement and technical qualifications and has achieved full MCIPS.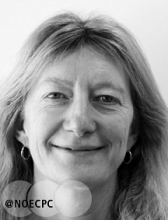 Sarah Green
Procurement Support Officer
Sarah works in the Procurement Operations Team at NOE CPC. She was promoted to the role of Procurement Support Officer in April 2022.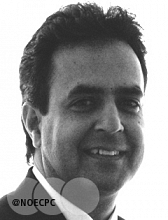 Shafiq Rehman
Customer Relationship Manager
Shafiq joined NOE CPC in 2010 following a career break from the pharmaceutical industry. He has extensive key account management and sales training experience within the pharma industry having worked for Glaxosmithkline and later AstraZeneca dealing with a range of NHS customers.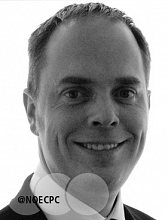 Stephen Sercombe
Steve is Director of Procurement at NOE CPC leading a team of procurement specialists in dedicated category teams focusing on FM, Property & Business Services, HR & People, Technology (ICT), and Healthcare Services & Pharmacy.
Steve's role is to drive the category management approach to deliver our customers the benefits of local and collaborative working in the dedicated areas.
Prior to joining NHS, Steve gained extensive experience in a variety of procurement roles both at practitioner and managerial level within the steel industry, procuring a wide range of goods, bought-in services and capital equipment and working with local, national and international teams.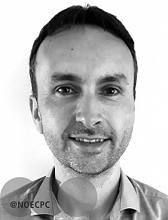 Steven Jones
Customer Support and Assistant Buyer
Steven joined NOE CPC in June 2022, prior to joing our Support Desk team he worked in procurement for an NHS trust for 16 years, purchasing goods and services from a wide range of categories, helping to deliver savings and developing the service.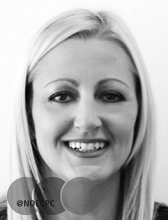 Tina Shires
Category Manager - HR & People
Tina has over 20 years' procurement experience primarily working in manufacturing for the aerospace and automotive industry. Over ten of those years were spent managing a team of procurement professionals and warehousing staff. Tina has been responsible for indirect/MRO/services/recruitment and energy spend and also managed many large projects along the way.
After spending the majority of her career in the private sector Tina decided to broaden her experience into the public sector and joined NOE CPC in 2015. Tina is a dedicated specialist in NOE CPC's HR & People category including the temporary staffing frameworks.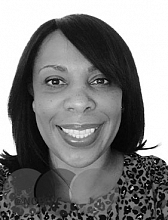 Tracey Nation
Category Procurement Specialist - HR & People
Tracey joined the NOE CPC procurement team in 2018, focusing specifically on the dedicated HR and People Category.