NOE CPC Timeline of Talent: Kevin Chidlow
17/10/2022
Written by NOE CPC
Over the last 15 years NOE CPC have invested and developed an expert team. From the early veterans to the latest additions who continue to join us as we grow, we are celebrating our people throughout the #PeopleMatter month. Next in our timeline of talent is Kevin Chidlow, Procurement Director for Hotel Services.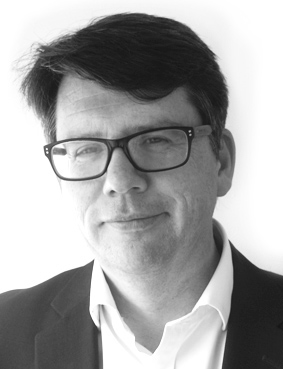 Background
Everyone falls into procurement don't they? My focus was manufacturing so I decided to go for a graduate scheme and linked up with the car industry working with Austin Rover – remember them? The Maestro, Metro, Montego? From there I moved to Toyota, staying with procurement and indirect buying. The beauty of procurement is that it's a transferrable a skill, it's not confined by industry so there's lots of opportunity to move around. Eventually I decided to move to the NHS, I was intrigued by NHS procurement and when the opportunity to be Assistant Procurement Director at Re:Source came I went for a new challenge. It was a big difference working for the NHS but it felt like I was working on something more meaningful. In manufacturing the organisation is focused on producing that end product and everyone knows what they're doing. It's not so clear cut with the NHS. It's not just about patient care, although perhaps it should be, there are cost savings and other expectations and demands, this can make it harder to remain focused organisationally.
I moved on to NHS Supply Chain and worked on strategy, SRM, category management, training, governance, and the development of people. It was hugely varied and I had the opportunity to work more on the DHL side and became involved with standardising the Met Police Uniforms. I really enjoy exploring new opportunities and keeping things interesting in new areas with new challenges. I've never had a grand plan, I've been fortunate enough to pick roles that interest me. I moved back to the automotive industry and went to work for Jaguar Land Rover. It was a really enjoyable experience, there was lots of travel. I was part of the team building a manufacturing plant in Slovakia and lived out there on my own for 6 months overseeing the project, which was an intense but very rewarding time.
Why NOE CPC
I'd just returned from holiday and an alert popped-up in my inbox for the role at NOE CPC as Procurement Director for Hotel Services. There was just a short time left to apply, I knew NOE CPC well and had positive experiences with the organisation so I went for it on impulse. When I had previously worked for the NHS I had been frustrated by the lack of functional change, I felt that the new model was addressing that and it was exciting to be part of it.
NOE CPC being an NHS organisation is really important. Unlike other providers there are no distractions about shareholder focus and everything we deliver in gain share goes back into the NHS. That drives me, it drives the team and it makes us different. People stay at NOE CPC because we have that shared desire and understanding that we are contributing to something more meaningful.
The Future
NOE CPC's partnership focus is important. It can be challenging, collaboration is never easy but as NHS procurement is steered towards centralisation and the influence from the centre to drive value, NOE CPC needs to go with it and find our place. Securing our contract with NHS Supply Chain is an anchor to build upon and continue to forge alliances to deliver on a national scale.
Historically NOE CPC is good at navigating its way. There were ten regional procurement hubs now there are four. The four hub collaboration NHS Procurement in Partnership (NHS PiP) is a really important part of our future. We are inclined to work together with shared NHS values, not driven by commercial profit, demonstrating to the centre that we can grow our own strong NHS procurement workforce.
Get notifications for related news stories