NOE CPC Timeline of Talent: From the experienced to the new
17/10/2022
Written by NOE CPC
Over the last 15 years NOE CPC have invested and developed an expert team. From the early veterans to the latest additions who continue to join us as we grow, we are celebrating our people throughout the #PeopleMatter month. Next in our timeline of talent is a medley of teammates at various stages in their NOE CPC journey.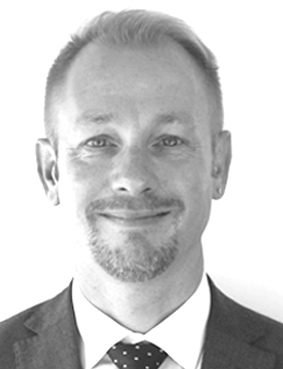 Paul Dunn-Jones – Category Manager for Pharmacy. Started in 2007.
After working in manufacturing and engineering for over 15 years, I was seeking a change in career direction and a challenge. I had worked as an MRP manager for a company in Leicester, managing the production line and the procurement for a company who produced injection moulded components. I had also worked as a senior category manager for the UK's largest provider of industrial fastenings and precision engineered turned parts, dealing with some major OEMs. At the time, the team I managed was spread across the UK and Europe, they were wishing to centralise the functions and I really didn't fancy relocation to either the Gatwick area or Glasgow areas.
My Husband is a GP and was aware that I was looking for a challenge. His initial suggestion was that I looked at Practice Managers positions, but I still wished to work within procurement, so I used good old google to see what NHS opportunities were available. I saw one position which really grabbed my attention, I applied and was invited to interview. I sadly had zero experience within mental health but apparently, I gave a strong interview and was their second choice. The Head Of Procurement at the time, Doug Hershaw called me and informed me of a position which he was aware was going to be coming up in the next few weeks. This was for a 6 month fixed term position as Strategic Procurement Liaison Manager at the NHS West Yorkshire Supplies Confederation. A few months into the role, The Organisation became the Yorkshire and the Humber Commercial Procurement Collaborative (later to be re-branded North Of England Commercial Procurement Collaborative) and some full time positions became available. I applied, was successful and have been here ever since. That was 16 years ago.
There are so many aspects about the job satisfaction I receive; But the key one is "making a difference". Even if it's a simple thing such as a small improvement in the service which Trusts receive via the quality of the frameworks that we provide; I would like to think that all the little things we can do to assist ensure that the end users are provided with easy to use, risk free solutions that contribute to the treatment of patients and saving lives. To coin a well known phrase adopted by a rather large supermarket chain "every little helps".
My job title is Category Manager; The portfolio I manage at present is Non-drug Pharmacy which can be complex, interesting and at times frustrating for a multitude of reasons. This portfolio has a high level of uptake and I deal with a vast and diverse range of stakeholders from The Directors of Pharmacy/Chief Pharmacists to radiologists and Heads of Medical Technical Services. The network I deal with are a delight to work with and are always willing to assist and support within the tender process.
At present, I am very much "happy with my lot", as the saying goes. I receive high degree of satisfaction in the support which I provide to the organisation. I would like to think that I do make a difference and that Trusts are happy with the calibre of the Frameworks we provide. I'm a cog in a rather large procurement clock which I wish to see ticking away in a smooth and timely manner. My Husband and I relocated to North Wales last year to provide care and support to elderly family members. My role here at the NOE CPC has allowed me to offer that support and still retain a job which I adore. I rather suspect I will still be here in 16 years' time.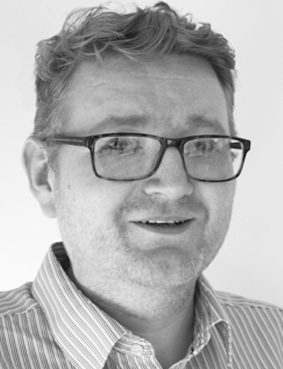 Chris Whitlock, Senior Data Analyst. Started in 2007.
I joined the NHS in 2005 as the only full-time procurement officer for North Yorkshire and North Lincolnshire, in my role I learned procurement mythology via PASA that let me manage a range of frameworks and sole awards in the region then in 2007 the regional procurement hubs came together to form a single Yorkshire based procurement hub, here I was allocated as a data analyst role. I think as I could rustle up a decent scoring matrix and establish a benchmark in excel!
I enjoy the variety of work that can come our way, the diversity and openness of everyone's input into projects, and the work life balance. My role has changed and adapted but currently I help support Technical Services Team with Hotel Services specific requirements such as a suite of bespoke business Intelligence tools from Supplier Management, Sales Reporting, KPI Dashboards and Data Quality overviews, Farah and myself manage a variety of data inputs covering , CRM's , Trust Spend, Benchmarking, Organisational KPI's which include Inventory Stock levels, Complaints, Proc Form Submission Quality, CRM etc. I also act as the IT approver with DXC / SCCL.
I hope to see NOE CPC successful in the next SCCL Contract opportunities and the continued growth of the organisation, that will bring new challenges but will be a great opportunity for everyone involved.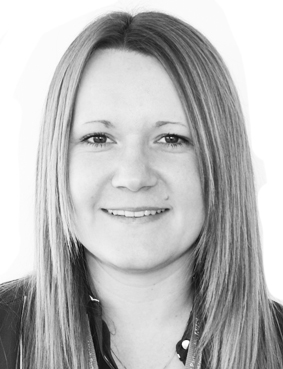 Rachel Tyler, Category Manager for FM, Property & Business Services. Started in 2018.
I previously worked within the LYPFT Procurement Team as a buyer and came across a job advertisement at NOE CPC for a Procurement Support Officer role, in which I applied. Having worked closely with NOE CPC in my previous role, I thought this would be a great opportunity to expand on my knowledge and experience. I joined NOE CPC in October 2018 as a Procurement Support Officer.
I enjoy the culture at NOE CPC. Everyone is willing and happy to share their knowledge and experience, and always happy to take on board any suggestions. I previously worked within the Procurement Operations team (2018-2022), and then joined the FM, Property and Business Services Category as a Category Manager earlier this year. This entails leading on projects, such as further competitions on behalf of our members and non-members and establishing framework agreements. This role is important as we're helping the NHS and the wider public sector in managing their spend, and ensuring we deliver quality, value, and consistency throughout.
In the future I see myself gaining even more experience as I progress further in my current role, by being actively involved in establishing framework agreements and leading on more projects. I see myself working within NOE CPC for more years to come!
Olivia Humphrey, Graduate Trainee. Started in 2021.
I've been at NOE CPC just over year as a procurement graduate. I applied for the graduate scheme last summer and then started in September. What drew me to procurement was the structure and the legal side of the job. Throughout my graduate trainee scheme, I have really enjoyed learning all the processes that take place during a project. This has been furthered through my CIPS Level 4 which has helped to develop my theoretical understanding of procurement.
My role is based on doing rotations with different categories, so I have been with marketing, tower 11 and currently I am with procurement operations. What I enjoy the most is how every day I learn something new from a different team member. I would like to continue my CIPS training and rise up the ranks.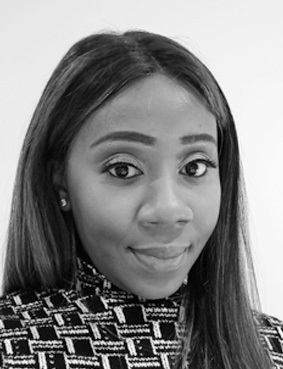 Ola Shodipe, Procurement Support Officer, HR & People/ICT & Technology. Started in 2022.
Prior to joining NOE CPC, I worked in a variety of procurement and project management roles in both the public and private sector where creating value, seeking innovation and forming strategic relationships underpinned my roles. The demand for more collaboration in procurement was a major driver for me joining NOE CPC, as where better to hone the required skills of successful customer-driven collaboration than a centre of excellence.
As my role entails working with both internal and external stakeholders to facilitate a wide range of procurement processes, I fully appreciate the supportive environment that is fostered here at NOE CPC. For remote workers, like myself, having a strong sense of community is important and makes for a great working atmosphere. It serves as a reminder that regardless of proximity, we are all striving towards unified goals.
MCIPS qualified, commercially astute, with ample experience managing a broad portfolio of complex/ high value contracts.
Get notifications for related news stories