A festive message from our Managing Director
22/12/2022
Written by Keith Rowley
Our focus for December is #CollaborationMatters. In his Christmas message, our Managing Director, Keith Rowley, reflects on NOE CPC's collaborative work in 2022 and looks ahead to 2023.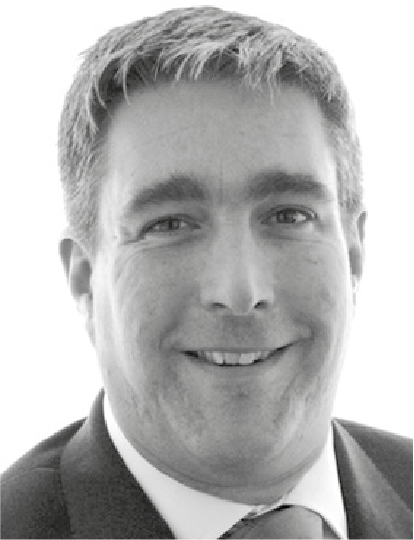 "The festive season will soon be upon us, and while it has been another busy year in NHS procurement, both in logistics and on the front line, I hope you will have a chance for rest and relaxation over the Christmas break.
"This time of year is a time to celebrate by coming together, and so at NOE CPC we thought it appropriate to recognise the areas where we collaborate as an organisation and how it benefits you.
"Collaboration is something which is at the heart of NOE CPC. We are a collaborative – it's in the name of our organisation – and we are always finding the best ways to collaborate with our customers and partner organisations.
"This includes our work with NHS London Procurement Partnership, NHS East of England Collaborative Procurement Hub and NHS Commercial Solutions as part of NHS Procurement in Partnership (NHS PiP). We work closely together to reduce duplication in the market and pool our combined resources to create frameworks and services that save you time and money. We are striving to deliver our services efficiently and effectively on a national level, while still providing local expertise, and will continue to work closely with NHS England and the Central Commercial Function to ensure we reduce duplication in the market and tailor our frameworks to the needs of our customers. Our role is evolving, however, our collaboration with customers is key to everything we do, helping trusts work within ICSs and across ICSs to work with one another in an ever-evolving market.
"NHS PiP also continues to collaborate with Crown Commercial Service (CCS) as part of the largest public procurement partnership in the UK, NHS Workforce Alliance, which provides staffing solutions to the NHS. It is a busy time for the Alliance, having just exhibited at the HCSA Winter Conference, and we are constantly looking for and providing ways we can support our customers with the ongoing staffing challenges within the NHS, which are likely to be even more pronounced as we proceed through winter and the festive period.
"We are also collaborating with CCS and NHS England on our second End User Device (EUD) National Pooling Project. The aim of the project is to pool demand across the NHS, saving ICT teams and procurement time by providing expertise in digital category buying. This work is aimed at combating global supply issues, price increases, known supply shortages on certain devices and components and extended lead times in supply chains, as well saving around 95% in carbon emissions by shipping the freight by sea rather than air. To date, we have 28 trusts involved, shipping more than 32,000 devices at a cost of £16.3m.
"It has been wonderful to be able to meet many of our customers in person of late, and I was pleased to see many of you at the HCSA Winter Conference, which had its highest ever attendance. The gala dinner was a chance to celebrate all of those involved in NHS procurement and supply chain, with a record number of award submissions. It was great to celebrate the hard work of so many colleagues across our profession. It has also been great to see so many people in person, and the same was true of our recent Procurement Leaders' Round Table, which we were able to hold face to face in Leeds, and our ICS Procurement Leads forum, which we held for the first time. We look forward to bringing as many members together as possible at our next Members' Forum in March.
"As we head into 2023, we continue to be proud of our role as the awarded category service provider for NHS Supply Chain: Hotel Services, where our teams are working incredibly hard dealing with all the disruption and price pressures we are all experiencing.
"We are also coming up to the third anniversary of the introduction of our rebate model, which last year delivered £580k back to our members. We are hoping to increase that figure this year, and we look forward to working with you to continue our rebate model for the next three years and beyond.
"Despite increasing demands across the procurement industry making it more challenging now than it has ever been, we remain committed and determined to provide the best support we can to you, our colleagues. We know many of you will be facing a tough winter, so please remember we are here to share the burden and provide additional resource wherever we can – please just get in touch with us to discuss how we can help."
Get notifications for related news stories