Contracts & Frameworks

IT Enterprise Solutions
Further to developments in the NHS IT Infrastructure market over recent years, it is recognised that the NHS requires a compliant route to capable suppliers in the market for the purchase of a wide range of products and services.
This framework offers a compliant route to market for NHS authorities to purchase IT Enterprise Solutions from a range of market providers to include enterprise hardware, software, services including hosting.
This framework has been split into five lots. Further information on what is included is available below.
Benefits
The benefits from the delivery of a framework agreement for use by NOE CPC members and the wider NHS will be as follows:
Single framework covering a wide portfolio of IT infrastructure hardware, software and

services available;

Flexible framework for use by NHS and other public sector organisations - "spot-buying"

as well as longer term strategic purchases;

Provides a compliant route to market to access capable suppliers in the market;
Shorten the procurement timescales for the purchasing of products and services;
Reduce the procurement costs incurred across the NHS;
Establish framework baseline costs and % discounts, therefore facilitating commercial

value;

Saving opportunities - depending on product specification and supplier choice;
Robust contractual protection;
Flexibility to direct purchase with no minimum volume or commitment period.
Suppliers
CAE Technology Services Limited
CDW Limited
Comparex UK Ltd
Daisy IT Managed Services Ltd
Esteem Systems Ltd
European Electronique
Insight Direct (UK) Ltd
MCSA Group Ltd
MTI Technology Limited
Redcentric Solutions Ltd
Softcat
Software Box Limited
Please note that not all supplier are awarded to all lots. A full breakdown of suppliers by lot can be found in the briefing document.
Lots
Lot 1
Enterprise Hardware
Lot 2
Enterprise Software
Lot 3
Enterprise Services
Lot 4
Hosting Services
Lot 5
Enterprise Solutions
NOE CPC Contact Information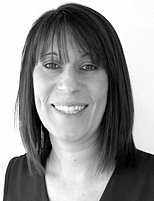 Alison Petrie
Senior Category Manager - ICT and Technology
alison.petrie@noecpc.nhs.uk
0114 399 2018 | 07824 597 081
IT Enterprise Solutions