Soft Facilities Management Services (Soft FM) for Healthcare Organisations (EFM1) (NOE.0288)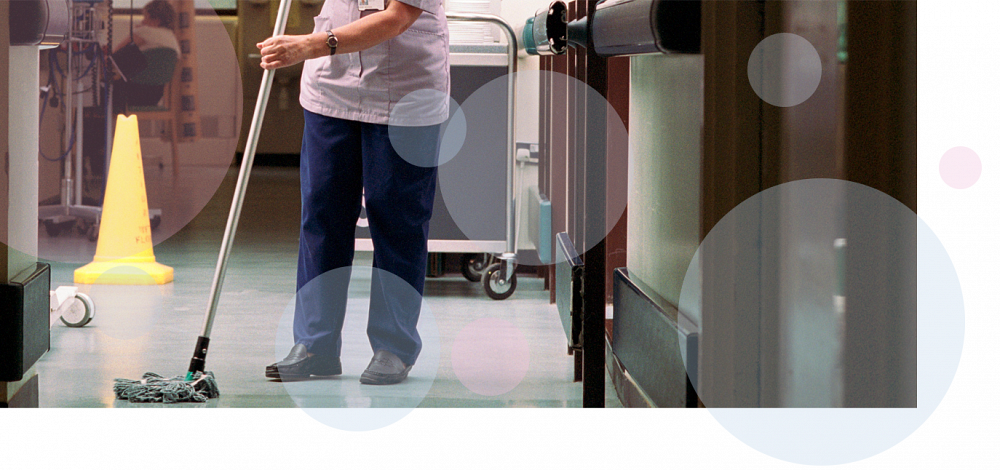 01/01/2020 - 31/12/2023
NOE CPC Reference: NOE.0288
Our Soft Facilities Management Services framework is free to access and offers Contracting Authorities a wide range of suppliers for day-to-day maintenance of premises including window cleaning, pest control and parking as well as a fully managed service option.
If you would like guidance on how to access our frameworks please click here to view our video guide.
Soft Facilities Management covers the essential services which play a critical role in creating a safe and secure workplace environment.
NOE CPC's agreement offers an all-in-one solution for NHS trusts and public sector organisations to access a wide range of suppliers for day-to-day maintenance services including cleaning, catering, pest control and ground maintenance services.
Customers utilising this framework can have full confidence in the range of local and national providers that have been appointed meet national standards, as well as saving valuable time and money through the use of the managed service lot.
Services can be procured through individual specialist lots or through managed services option
Contracting Authorities can stipulate how chosen suppliers procure consumables e.g. through NHS Supply Chain
Encourages use of SME's local to Contracting Authorities
Option for Contracting Authorities to add KPI's to measure and drive performance
All appointed suppliers have provided evidence of ISO 9001 Quality Management System and ISO 14001 Environmental Management System or equivalent accreditation.
Lot 1

– Catering services

Lot 2 – Cleaning services

Lot 3 – Car park & traffic management services (including supply of associated equipment)

Lot 4 – Ground maintenance services including winter gritting

Lot 5 – Pest control

Lot 6 – Drain cleaning services

Lot 7 – Window cleaning services

Lot 8 – Specialist deep cleaning services

Lot 9 – Soft FM managed services (bundled FM service comprising Lots 1-8 and any additional services).
Antac Support Services
Countrywide G/M Ltd
Crystal FM Ltd
Excel Parking Services Ltd
Gemini GRP Ltd
Gould Landscape Ltd*
Hi-Spec Facilities Services*
In Depth Managed Services
ISS Facilities Services Healthcare
OCS Group UK
Orbis Protect Ltd
RFM Group*
Rokill Ltd
SafeGroup Services Ltd
Samson Security Ltd
Serco Ltd*
Sheffield City Council Environmental Services
Smart Parking Ltd
Tenon FM.
* Subject to receiving signed Contract Variation.