CPC Drive: Vehicle Leasing and Vehicle Salary Sacrifice Scheme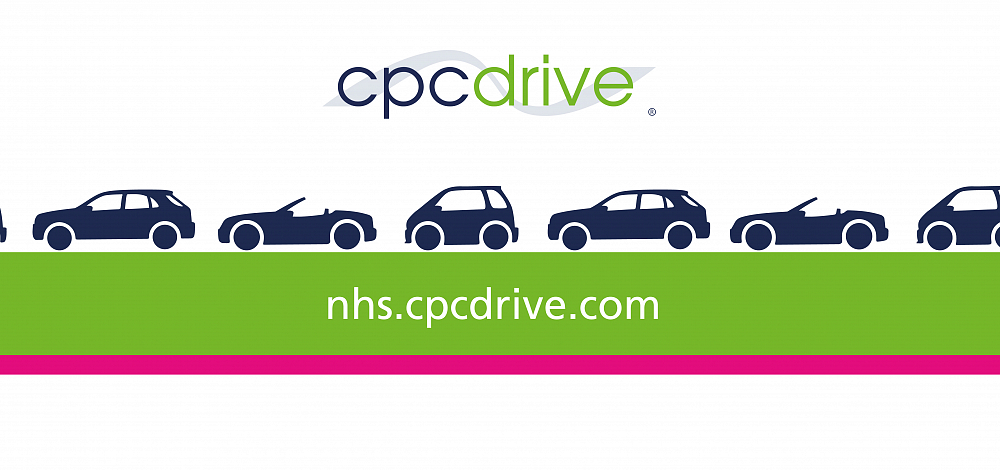 01/04/2018 - 31/03/2022
Following a full EU procurement tender process this sole supplier framework provides Vehicle Leasing and Vehicle Salary Sacrifice schemes (including the provision of vehicles) provided through a web based portal platform branded CPC Drive.
For further information about the CPC Drive Framework:
Call: 0333 400 1010
Visit: nhs.cpcdrive.com
Email: enquiries@noecpc.nhs.uk
CPC Drive is an innovative fleet management solution that delivers considerable benefits to the NHS and other public sector organisations through an online Salary Sacrifice and Lease Car Management web portal.
This framework was first taken through the OJEU tender process in 2010 and was awarded to Tuskerdirect Ltd as a sole provider. Due to the popularity and demand of the framework CPC Drive made the decision to re-tender and during this process included additional features and made minor adaptations to the initial scope.
In 2018 we took this to the next level by introducing competitive tendering and improved risk mitigation for both the employer and employee.
Through this free to access framework NHS trusts and public sector organisations can offer their employees Salary Sacrifice and Lease Cars through a single source.
Contract managed by the fleet team under the management of NOE CPC who will provide:
Management reporting

Guidance and advice

Recommendations to your organisation based on information gathered through the system
Savings
Employer NI savings can be achieved on Ultra Low Emission Vehicles, with schemes designed individually to achieve your objectives.
It's low risk
We offer a lifestyle protection to remove risks such as employees resigning or being made redundant, or going on extended leave i.e. Maternity.
Simplicity
We make running a scheme simple. Without costing a penny to implement, we keep your admin to a minimum and work with you every step of the way to promote the scheme.
It's a great perk for employees
For no extra cost you can motivate and retain your current employees and appeal to new talent with the ultimate employee benefit – a brand new car.
It's green
New cars are the greenest on the market with lower CO2 emissions. Plus we offset the carbon for every CPC Drive car making them carbon neutral.
NI and Pension Savings
Most cars taken through the Salary Sacrifice Scheme will generate savings in National Insurance, in addition to this some organisations may also be able to make savings on Pension Contributions.
Fully interactive online solution – with minimal administration for your employee and your organisation
Trust pays for Salary Sacrifice monthly – significant cashflow benefits to your organisation
Cost neutral – cost of vehicle covered by gross salary sacrifice
Risk mitigation – lifestyle protection to help minimise risk
OJEU procurement – audit trail and comprehensive reporting
Tusker manages all in-life services – with specialised Employee Engagement and Customer Service teams
HMRC compliant
Bespoke and tailored offering – flexibility on scheme structure to meet your organisations needs
Dedicated implementation and marketing resource - provision of key communications to support employee engagement
Uncapped Savings – greater savings can be achieved for your organisation
Contract Download