Soft Facilities Management Services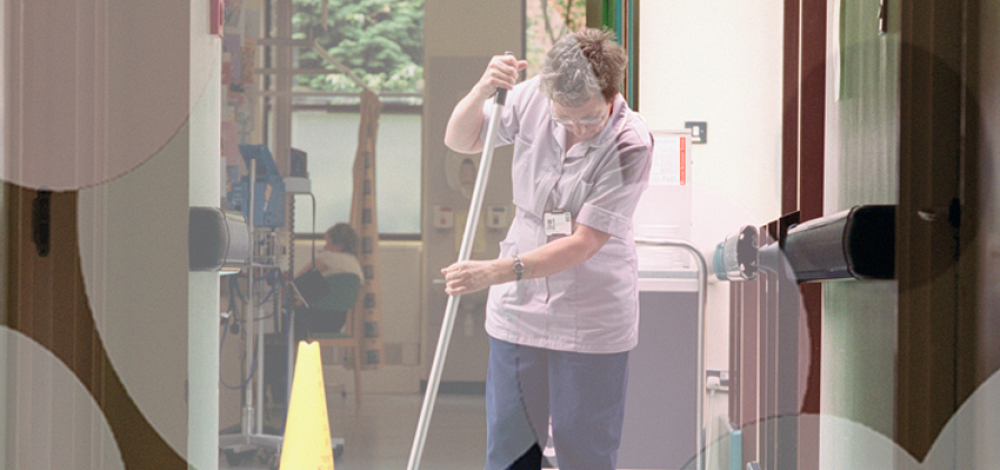 01/01/2020 - 31/12/2021 (option to extend 2x12 months)
Our Soft Facilities Management Services framework is free to access gives Contracting Authorities access to a wide range of suppliers for day to day maintenance of premises including window cleaning, pest control and parking as well as a fully managed service option.
NOE CPC's Soft Facilities Management framework provides a compliant route for Contracting Authorities to access a wide range of suppliers for day to day maintenance of premises including window cleaning, pest control and parking.
These services play a critical role in making the workplace a more pleasant and secure environment, as well as impacting the patient experience and enabling the efficient provision of clinical care.
Available for direct award and further competition, this multi-lot framework gives Contracting Authorities access to a wide range of suppliers with knowledge and experience of working in the healthcare setting, and can demonstrate their ability to fulfill national standards in place through the Health Technical Memoranda.
Services can be procured in individual Lots split into specialism areas, allowing Contracting Authorities to appoint specialists within the industry rather than through a managed service
By appointing suppliers through individual Lots, Contracting Authorities retain control of managing the service allowing for better contract management and the opportunity to work more closely with suppliers to drive innovation and cost management
Contracting Authorities can stipulate how suppliers procure consumables, for example through the service provider's own supply chain or through NHS Supply Chain. There is an option for benchmarking within the contractural period to further drive innovation and value
The framework offers Contracting Authorities the option to add KPI's to measure and drive performance for services being delivered
The agreement has been structured to encourage the use of SME's and Micro Enterprises, many of which are local to Contracting Authorities
All appointed framework suppliers (including named sub-contractors and supply chain partners) have provided evidence of following standards:
ISO 9001 Quality Management System or equivalent accreditation
ISO 14001 Environmental Management System or equivalent accreditation
Current industry standard accreditation for example CHAS, SSIP, Construction Line, SafeContractor scheme and HTM's.
Lot 1

– Catering services

Lot 2 – Cleaning services

Lot 3 – Car park & traffic management services (including supply of associated equipment)

Lot 4 – Ground maintenance services including winter gritting

Lot 5 – Pest control

Lot 6 – Drain cleaning services

Lot 7 – Window cleaning services

Lot 8 – Specialist deep cleaning services

Lot 9 – Soft FM managed services (bundled FM service comprising Lots 1-8 and any additional services).
Anchor Security Services Ltd T/A Care Parking
Antac Support Services
CCS Jeweltone Ltd
Countrywide G/M Ltd
Crystal FM Ltd
Dwyer UK Franchising Ltd
Elite Pest Management
Enserve Co. Ltd
Excel Parking Services Ltd
Gemini GRP Ltd
Gould Landscape Ltd
Hi-Spec Facilities Services
In Depth Managed Services
Interserve Ltd
ISS Facilities Services Healthcare
Lanes Group plc
Mitie Cleaning & Environmental Services Ltd
Mitie Landscapes Ltd
OCS Group UK
Orbis Protect Ltd
RFM Group
SafeGroup Services Ltd
Samson Security Ltd
Serco Ltd
Sheffield City Council Environmental Services
Smart Parking Ltd
Tenon FM
*One signed framework agreements is outstanding, this supplier will be added once received.