NHS Workforce Alliance Permanent Recruitment Solutions (RM6002)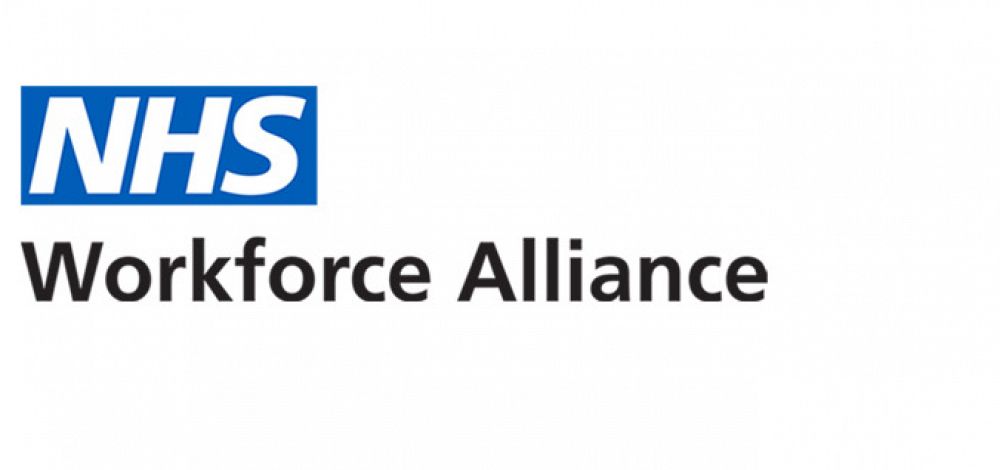 13/11/2018 - 12/11/2022
Framework Reference Number: RM6002
NHS Workforce Alliance framework to secure recruitment regional and national recruitment services and to hire quality candidates under a variety of specialisms through a multi-lot preferred supplier list.
If you would like guidance on how to access our frameworks please click here to view our video guide.
This framework provides you with the ability, through direct award or further competition, to secure recruitment services regionally and nationally and to hire quality candidates under a variety of specialisms including:
administrative
operational
digital, data and technology (DDaT)
corporate services
finance
project management
The framework is a multi-lot preferred supplier list covering the hiring of permanent, fixed term and inward secondments through identification, attraction and evaluation methods identified within the services. Additional services of assessment centres, testing and interview support can also be sourced under the framework.
The NHS Workforce Alliance has grouped four of its existing frameworks together to form Workforce Support.
We've selected the best aspects of our existing support frameworks and put them in one place as a joint offer under the NHS Workforce Alliance. The package is aimed at providing customers with a route to source additional services in support of health HR and workforce functions.
The Workforce Support Services package brings together four CCS frameworks: Learning and Training DPS, Occupational Health, Employee Assistance Programmes and Eye Care and Permanent Recruitment Solutions as well as the HR lot (Lot 5) of its Management Consultancy framework.
Together, these can be used to provide additional services in support of the other frameworks now offered under the NHS Workforce Alliance: International Recruitment, Flexible Resource Pool – Staff Bank, and Non-Clinical Temporary and Fixed-Term Staff.
Click here for further information about the NHS Workforce Alliance.
Improved fill rates will help you avoid the time and expense of repeat recruitment exercises
Direct award reduces time to hire
Capped maximum rates offers protection against market increases
No hidden costs as attraction methods are built into the cost of the services
Requirement for suppliers to work towards Civil Service Diversity & Inclusion (D&I) requirements – suppliers will also help you achieve your own D&I ambitions
Suppliers required to develop Employer Value Proposition to ensure contracting authorities are attractive to the candidate market
Staged payments for executive search to reduce potential financial risks from unsuccessful campaigns
Support from the customer and framework management teams
Discounts for volume campaigns.
Lot 1 – General Recruitment: Administrative and Operational Roles
Lot 2 – General Recruitment: Digital. Data & Technology (DDaT) Roles
Lot 3 – General Recruitment: Corporate
Lot 4 – General Recruitment: Finance
Lot 5 – General Recruitment: Project Delivery Roles
Lot 6 – Executive Search: Digital, Data and Technology
Lot 7 – Executive Search: Senior roles
Lot 8 – Talent Mapping: Mapping and Research Services
Adecco UK Ltd
Allen Lane Ltd
Audeliss Ltd
Badenoch and Clark Ltd
Baxter Neumann Leadership Solutions Ltd
Bright Purple Resourcing Ltd
Brook Street UK Ltd
Build Recuritment Ltd
Capita Resourcing Ltd (also T/A Veredus)
Carbon Leadership LLP
Castlefield Recruitment Ltd
Certes Computing Ltd
Channel 3 Consulting Ltd
Electus Recruitment Solutions Ltd
Element Recruitment Ltd
Experis Ltd
GatenbySanderson Ltd
GI Group Recruitment Ltd
Global Resourcing Ltd
Green Park Interim & Executive Ltd
Harvey Nash Group Ltd
Hays Specialist Recruitment Ltd
CRG TEC
Intelligent Resource Ltd
InterQuest Group (UK) Ltd
Inspire People
Odgers Berndtson
Jumar Solutions Ltd
Key Resource (Recruitment) Ltd
Korn Ferry (UK) Ltd
Langley Search and Selection Ltd
Lorien Resourcing Ltd
Manpower UK Ltd
McCabe & Barton Ltd
Michael Page International Recruitment Ltd
Moloney Search Ltd
Networkers International (UK) Ltd
Omni Resource Management Solutions Ltd
Parker Shaw
Reed Specialist Recruitment Ltd
Robertson Bell Ltd
Russell Reynolds Associates Ltd
Sanderson Government and Defence Ltd
Saxton Bampfylde Hever Ltd
Sellick Partnership Ltd
Service Care Solutions Ltd
Seymour John Public Services Ltd
SThree Partnership LLP
Miles Advisory LLP
Trinity IT Consulting Ltd
Yolk Recruitment Ltd