Non Clinical Temporary and Fixed Term Staff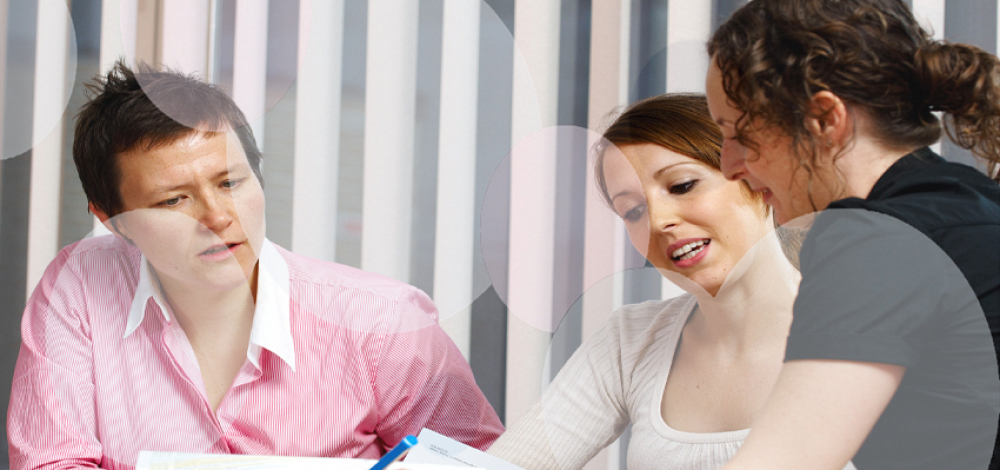 30/07/2019 - 25/07/2021
Created by Workforce Alliance, Non Clinical Temporary and Fixed Term Staffing allows contracting authorities to secure quality candidates both regionally and nationally for a variety of roles including admin, finance, legal and maintenance.
NHS Procurement in Partnership and Crown Commercial Service (CCS) are two public sector organisations that have come together in collaboration with the intent to explore the whole portfolio of health workforce services as part of a new Workforce Alliance.
Workforce Alliance is pleased to announce the launch of new framework agreement RM6160 – Non Medical Temporary and Fixed Term Staff (NCS).
Lots 1-6 of this agreement give NHS Contracting Authorities and all UK Public Sector bodies, such as Local Government, Universities, Charities and Blue Light Services the ability to secure quality candidates regionally and nationally across the UK under a variety of specialisms including, but not limited to:
Lot 1 - Administration and Secretarial roles
Lot 2 - Finance, Accounts and Audit roles
Lot 3 - IT Technicians, Analysts and Technical Engineer Specialist
Lot 4 - Legal Secretaries, Paralegals and Lawyers
Lot 5 - Clinical Coders and Health Records Secretaries
Lot 6 - Caterers, Drivers, Security, Estates and Maintenance roles, such as General labour, Specialist Labour e.g. Electricians and Surveyors, Environmental & Scientific roles e.g. EA and Senior Assistant Scientists
Free of charge: no membership is required. There are no hidden or additional charges.

A wide range of suppliers available

including SME's, Specialist Niche Suppliers and Managed Solution Options
No lengthy on-boarding process and direct contact with suppliers to build good working relationships

NHS

England and NHS

Improvement

(NHS E/I)

price caps are the default pricing position, for NHS customers only

Framework rates are set to a

maximum;

they cannot be increased but may be negotiated to a lower rate between both parties

The Workforce Alliance

conduct robust inspections to ensure compliance in accordance with

NHS

Employers Check Standards

and

Skills for Health

All public sector organisations can utilise Lots 1 – 6 of this agreement
Consistent, pre-negotiated terms and conditions

and

a simple order form

Free transfer to permanent ('temp-to-perm') after 12 weeks in post, subject to 4 weeks' notice

A range of tools available to assist with selection such as our Skills matrix, Award Support Tool and Region & Skills matrix

Transparent rates

and costs

show charges for both PAYE and limited company temporary workers, including fixed term appointments

NHS and W

ider

P

ublic

S

ector

dedicated pricing tools aligned with Agenda for Change and NHS

E/

I caps
Ability to direct award - giving choice and flexibility to hiring managers and reducing time to hire by avoiding competing for all requirements

Dedicated framework team and customer guidance documentation on hand to assist you with how to run a further competition

Management Information is available on demand for all customers to detail reported spend and market analysis

Additional savings:

through a range of discounts including nominated worker, volume-based level, prompt payment and length of placement discounts.
Please note not all suppliers have been awarded to all lots.
Lot 1: Admin and Clerical Supply
Ackerman Pierce Ltd
Acorn Recruitment Ltd
Adecco UK Ltd
Advantage Resourcing UK Ltd
Aspire Recruitment Partnership Ltd
BBL Technical
Bennett Secretarial Services Ltd
Berry Recruitment Ltd
Blue Arrow Ltd
Brite Services Ltd
Brook Street (UK) Ltd
C & D Group Ltd
Carlisle Staffing PLC T/A Tate
Castle Employment Agency Ltd
Champion Employment Ltd
City Healthcare Agency Ltd
Comensura Ltd
COMXPS Ltd
Cordant People
Coyle Personnel PLC
de Poel Health + Care
Dynamic Recruitment Consultants
Eden Brown Ltd
Executive Resource Group Ltd
Fylde Office Bureau
Gi Group
Grafters Recruitment Consultants Ltd
Graham Matthews Ltd
Hales Group Ltd
Hayes Specialist Recruitment Ltd
Health Care Resourcing Group Ltd
HRGO PLC
HW Healthcare Ltd
Jennifer Griffiths Recruitment and Training Ltd
Jobseekers Recruitment Services Ltd
Jobwise Ltd
Johnson Underwood
Kaedi Recruitment Agency
LA International Computer Consultants Ltd
Lifeline Recruitment Services Ltd
London Teaching Pool Ltd
Manpower UK Ltd
max20 Ltd
Meridian Business Support Ltd
MET Recruitment
Michael Page International Recruitment Ltd
MMP Consultancy Ltd
Morgan Hunt UK Ltd
Morson Human Resources Ltd
Networkers International (UK) Ltd
Neuven Solutions Ltd
NHS Professionals Ltd
NISI Enterprises Ltd
Now Careers Ltd
Pamela Neave Employment Group
Pertemps Recruitment Partnership Ltd
Prestige Recruitment Specialists Ltd
Provide Consulting Ltd
Randstad Solutions Ltd
Reed Specialist Recruitment
Retinue Solutions
Roc Search Ltd
Search Consultancy Ltd
Service Care Solutions
Skilled Careers Ltd
Smile Education
Spencer Clark Group
Step Ahead Social Enterprise Community Interest Company
TABS Recruitment
Talent International (UK) Ltd
Taskmaster Resources Ltd
Total Assist
Venn Group Ltd
White Knight Recruitment Ltd
Wild Recruitment Ltd
Wise Employment (Swindon) Ltd
Your World Recruitment Ltd
Zoom Recruitment Services Ltd
Lot 2: Corporate Functions
Ackerman Pierce Ltd
Acorn Recruitment Ltd
Adecco UK Ltd
Advantage Resourcing UK Ltd
Aventis Solutions Ltd
Axon Resourcing Ltd
Badenoch + Clark
Baltimore Consulting Ltd
BBL Technical
Bennett Secretarial Services Ltd
Berry Recruitment Ltd
Blue Arrow Ltd
Brite Services Ltd
Brook Street (UK) Ltd
C & D Group Ltd
Carlisle Staffing PLC T/A Tate
Castle Employment Agency Ltd
Champion Employment Ltd
Comensura Ltd
Community Resourcing Ltd
COMXPS Ltd
Concept Information Technology Ltd
Coyle Personnel PLC
CY Executive Resourcing Ltd
de Poel Health + Care
Eden Brown Ltd
Evisa Solutions Ltd
Executive Resource Group Ltd
Experis UK Ltd
FPSG Connect Ltd
GatenbySanderson Ltd
Gershon Resourcing
Gi Group
Goodman Masson Ltd
Green Park Interim and Executive Search Ltd
Hales Group Ltd
Hampton's Resourcing Ltd
Harris Reed Recruitment Ltd
Harvey Nash Group Ltd
Hays Specialist Recruitment Ltd
Hunter Clinical Resourcing Ltd
Imperial Associates and Consulting Ltd
Insight Executive Group Ltd
Instinct Resourcing Ltd
Interim Partners
Interim Professionals
InterQuest Group (UK) Ltd
Investigo Ltd
Involved Solutions Ltd
IRG Advisors LLP
IT Works Health Ltd
James Harvard Ltd
Janikin Rooke
Jobseekers Recruitment Services Ltd
JobSpec Ltd
Johnson Underwood
Keystream Healthcare Resources Ltd
LA International Computer Consultants Ltd
Langley Search & Selection Ltd
Law Morgan Ltd
Macildowie Associates Ltd
Maclean Consultancy Ltd
Melber Flinn
Meridian Business Support Ltd
Methods Business and Digital Technology Ltd
Michael Bailey Associates
Michael Page International Recruitment Ltd
MLC Partners
MMP Consultancy Ltd
Morgan Hunt UK Ltd
Morgan Philips UK Ltd
Morson Human Resources Ltd
Netsubo Search
Networkers International (UK) Ltd
Nexere Consulting Ltd
NHS Professionals Ltd
Now Careers Ltd
Pamela Neave Employment Group
Parity Professionals Ltd
Penna Plc
People Source Consulting Ltd
Permanent Futures
Pertemps Recruitment Partnerships Ltd
Practicus Ltd
Precision Resource Group
Provide Consulting Ltd
Quast Ltd
Randstad Solutions Ltd
Red Snapper Group Ltd
Reed Specialist Recruitment
Retinue Solutions
Robertson Bell
Search Consultancy Ltd
Sellick Partnership
Seymour John Public Services
SmartSourcing plc
Sopra Steria Recruitment Ltd
Spencer Clarke Group
Spinwell Global Ltd
St Vincent's Health and Public Sector Consulting Ltd
Step Ahead Social Enterprise Community Interest Company
SThree Partnership LLP
Talent International (UK) Ltd
TFS Healthcare
The Finegreen Group
The Rethink Group Ltd
Tile Hill Interim and Executive Ltd
Total Assist
Venn Group Ltd
Woodrow Mercer
Xpertise Recruitment Ltd
Your World Recruitment Ltd

Zenith Resourcing Ltd
Lot 3: IT Professionals
Acorn Recruitment Ltd

Adecco UK Ltd

Advantage Resourcing UK Ltd

Advento Staffing Ltd

Allen Lane

APS Partnership Ltd

ARM Ltd

Badenoch + Clark

BBL Technical

Berkeley Square IT

Berry Recruitment

Boston Hale

Bright Purple

Cadence Resourcing Ltd

Capita Business Services Ltd

Cathcart Associates

Certes Computing Ltd

Channel 3 Consulting

Comensura Ltd

COMXPS Ltd

Concept Information Technology Ltd

Cooper Lomaz Recruitment Ltd

Coyle Personnel plc

de Poel Health + Care

E-resourcing Ltd

Edison Pope Ltd

Evisa Solutions Ltd

Evolution Recruitment Solutions

Executive Resource Group Ltd

Experis UK Ltd

FPSG Connect Ltd

Gravitas Recruitment Group

Green Park Interim and Executive Search Ltd

GSA Techsource Ltd

Harvey Nash Group Ltd

Hays Specialist Recruitment Ltd

Hunter Clinical Resourcing Ltd

Ideal Health Consultants Ltd

IDPP Consulting Ltd

IMD Group Ltd

Instinct Resourcing Ltd

Interim Partners

InterQuest Group (UK) Ltd

Investigo Ltd

Involved Solutions Ltd

IT Works Health Ltd
James Harvard Ltd
JobSpec Ltd
Jumar Solutions Ltd
Keystream Healthcare Resources Ltd
LA International Computer Consultants Ltd
Law Morgan Ltd
Logix It Resourcing
Lorien Resourcing Ltd
max 20 Ltd
Methods Business and Digital Technology Ltd
Michael Bailey Associates
Michael Page International Recruitment Ltd
Monarch Recruitment Ltd
Morgan Philips UK Ltd
Morson Human Resources Ltd
Nationwide People Ltd
Netsubo Search
Networkers International (UK) Ltd
NEXERE Consulting Ltd
Olive Jar Digital Ltd
Parity Professionals Ltd
People Source Consulting Ltd
Permanent Futures
Pertemps Recruitment Partnership Ltd
Populo Consulting Ltd
Precision Resource Group
Provide Consulting Ltd
Qualserv Consulting Ltd
Randstad Solutions Ltd
Red Snapper Group Ltd
Reed Specialist Recruitment
Roc Search Ltd
Sanderson Government and Defence Ltd
Search Consultancy Ltd
Seymour John Public Services
Smart Co Consulting Ltd
SmartSourcing plc
SOLOs Consultants Ltd
Sopra Steria Recruitment Ltd
Spencer Clarke Group
St Vincent's Health and Public Sector Consulting Ltd
SThree Partnership LLP
STR Ltd
Syntax Consultancy Ltd
Talent International (UK) Ltd
The Fuel Group Ltd
The Rethink Group Ltd
Total Assist
Venesky Brown Ltd
Venn Group Ltd
Xpertise Recruitment Ltd
Your World Recruitment Ltd
Zoom Recruitment Services Ltd
Lot 4: Legal Supply
Advantage Resourcing UK Ltd

Badenoch + Clark

Bluestones Staffing NI Ltd

Comensura Ltd

Experis UK Ltd

Gershon Resourcing Ltd

Hays Specialist Recruitment Ltd

L.R. Legal Recruitment Ltd
LAW Absolute Ltd
Michael Page International Recruitment Ltd
Morgan Philips UK Ltd
Parity Professionals Ltd
Red Snapper Group Ltd
Reed Specialist Recruitment
Ryder Reid Legal Ltd
Sellick Partnership Ltd
Service Care Solutions
Spinwell Global Ltd
Venn Group Ltd
Lot 5: Clinical Coding
Ackerman Pierce Ltd
GSA Techsource Ltd
IT Works Health Ltd
JobSpec Ltd
Meridian Business Support Ltd
Netsubo Search
Pharma Direct (UK & Europe) Ltd
Precision Resource Group
Quality Coding and Information Recruitment Solutions Ltd
Randstad Solutions Ltd
Reed Specialist Recruitment
Seymour John Public Services
SThree Partnership LLP
Venn Group Ltd
Your World Recruitment Ltd
Lot 6: Ancillary Staff
Ackerman Pierce Ltd
Acorn Recruitment Ltd
Adecco UK Ltd
Advantage Resourcing UK Ltd
Angel Human Resources Ltd
Aspire Recruitment Partnership Ltd
Axis Recruitment Ltd
Barker Ross Staffing Solutions Ltd
BBL Technical
Bennett Secretarial Services Ltd
Berry Recruitment Ltd
Blue Arrow Ltd
Bluestones Staffing NI Ltd
Brite Services Ltd
Build Recruitment Ltd
C & D Group Ltd
Castle Employment Agency Ltd
Catch 22
Champion Employment Ltd
City Healthcare Agency Ltd
Cobalt Recruitment Ltd
Comensura Ltd
Community Resourcing Ltd
Cordant People
Coyle Personnel plc
de Poel Health + Care
Eden Brown Ltd
Executive Resource Group Ltd
First Call Employment Ltd
Gi Group
Grafters Recruitment Consultants Ltd
Hales Group Ltd
Hays Specialist Recruitment Ltd
Headstart Employment
HRGO plc
HW Healthcare Ltd
Insight Executive Group Ltd
Job Shop Recruitment Services SW Ltd
Kaedi Recruitment Agency
Lifeline Recruitment Services Ltd
Manpower UK Ltd
Meridian Business Support Ltd
MET Recruitment
MMP Consultancy Ltd
Morgan Hunt UK Ltd
Neuven Solutions Ltd
NHS Professionals Ltd
NISI Enterprises Ltd
Pamela Neave Employment Group
Paterson Personnel Ltd
Pertemps Recruitment Partnership Ltd
Pinnacle Recruitment (Services)
Premier Work Support
Prestige Recruitment Specialists Ltd
Provide Consulting Ltd
Randstad Solutions Ltd
Reed Specialist Recruitment
Retinue Solutions
Search Consultancy Ltd
Service Care Solutions
Silver Blue Services Ltd T/A Springday Healthcare
Skilled Careers Ltd
Spring Raise Ltd
STR Ltd
Taskmaster Resources Ltd
The Best Connection Group Ltd
The Oyster Partnership
Total Assist
Travail Employment Group
Venn Group Ltd
Wild Recruitment Ltd
Wise Employment (Swindon) Ltd
Your World Recruitment Ltd
Zoom Recruitment Services Ltd