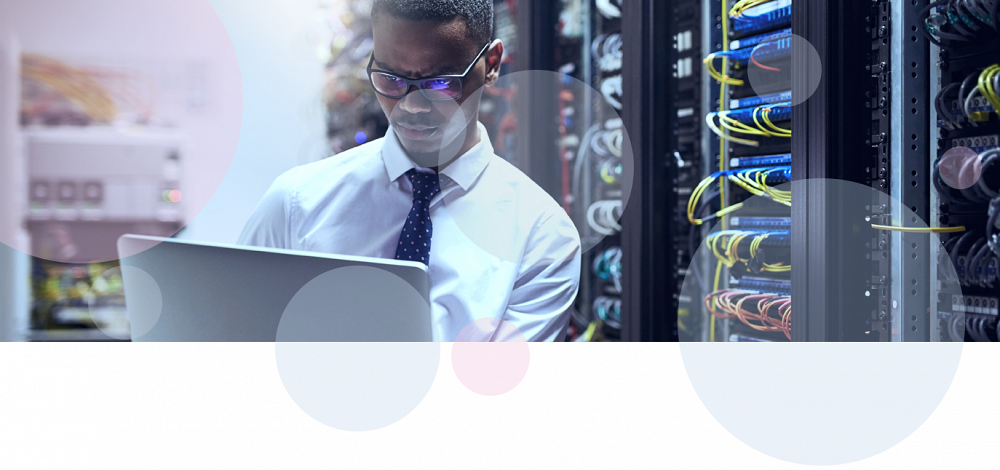 01/09/2018 - 31/08/2022
This
free to access
framework offers a compliant route to market to purchase IT Enterprise solutions from a range of market providers utilising either a direct award or a further competition approach.
If you would like guidance on how to access our frameworks please click
here
to view our video guide.
This framework has been formed to meet the demands of latest developments in the NHS IT infrastructure market. It offers a compliant route to market to purchase IT enterprise solutions from a range of market providers to include enterprise hardware, software and services including hosting.
The benefits from the delivery of a framework agreement for use by NOE CPC members and the wider NHS will be:
Single framework covering a wide portfolio of IT infrastructure hardware, software and services available
Flexible framework for use by NHS and other public sector organisations - "spot-buying" as well as longer-term strategic purchases
Provides a compliant route to market to access capable suppliers
Shortens the procurement timescales for the purchasing of products and services
Reduces the procurement costs incurred across the NHS
Establishes framework baseline costs and percentage discounts, therefore facilitating commercial value
Saving opportunities - depending on product specification and supplier choice
Robust contractual protection
Flexibility to direct purchase with no minimum volume or commitment period
LOT 1 – Enterprise Hardware
A range of infrastructure hardware including servers, storage, network infrastructure hardware and peripherals, data centre infrastructure hardware including upgrades, maintenance and installation requirements.
LOT 2 – Enterprise Software
This includes commoditised software, virtualisation software, optimisation software, networking software, interfacing software, communication software, enterprise security software, backup software and bespoke enterprise-related software including software renewals.
LOT 3 – Enterprise Services
Infrastructure Services including WAN/LAN Network services, disaster recovery services, mobile connectivity, mobile application services, telecoms network connectivity including IP, intelligent network services (unified communication services), interoperability and interfacing services, managed firewall services, data management services, backup services, professional consultancy and support services, consultancy, auditing and testing, software development, enterprise hardware support and maintenance and enterprise hardware managed services.
LOT 4 – Hosting Services
This includes; private and secure cloud hosting, public cloud hosting and co-location hosting.
LOT 5 – Enterprise Solutions
Combined products and services including open networking, hyper converged infrastructure and public cloud transformation. Trusts will have the ability to direct award or undertake further competitions for a combination or all of the above depending on their requirement.
Boxxe Ltd (formerly Software Box Ltd)
CAE Technology Services Ltd
CDW Ltd
Daisy Corporate Services Trading Ltd
European Electronique
Insight Direct (UK) Ltd
MTI Technology Ltd
Park Place Technologies (formerly MCSA Group Ltd)
Redcentric Solutions Ltd
Roc Technologies Ltd (formerly Esteem Systems Ltd)
Softcat
SoftwareONE UK Ltd.
NOE CPC have recently supported the West Yorkshire Association of Acute Trusts (WYAAT – collaboration of nine healthcare authorities in the West Yorkshire and Humber region) with the procurement of enterprise-level software licencing and services with VMware that resulted in a reduction of costs for the authorities over the course of the agreement along with a substantial credit draw-down facility to help support the authorities' digital roadmap.
"NOE CPC were responsive in providing procurement expertise including the development of contract documentation and supporting the identification and mitigation of risks. The contract was secured under the NOE CPC IT Enterprise Solutions framework which proved a flexible and compliant route to market for the procurement needs of the WYAAT collaborative group."
Dickson Acheampong – Deputy Head of ICT Contracts, Leeds Teaching Hospitals NHS Trust
"NOE CPC's IT frameworks were the ideal choice for us as they offered a compliant route for spot buying and further competitions. Suppliers on the framework have directed us to use the NOE CPC frameworks.​ The agreements are straightforward, deliver what we need, and are convenient and easy to use.​
"The technology market is moving so quickly and the IT Hardware and IT Enterprise frameworks enable us to purchase standard IT equipment as and when we need it, and having the additional support of the category team and being able to reach out to them for advice is a useful addition to the agreement."​
John Smith, Interim Contracts and Procurement Manager, Leeds Teaching Hospitals NHS Trust
​Sheffield Health and Social Care utilised NOE CPC's IT Enterprise framework.​
"I prefer using NOE CPC over other framework providers because of the personal service offered. The category team at NOE CPC really understand the inner workings of trusts including size and resource, and being able to call or email for support is something I really value. ​
"The framework offers us value in terms of risk aversion to the trust and robust, transparent procurement, saving us time and ensuring compliance. As well as the framework, we have also benefitted from the network opportunities through NOE CPC events."​
Nathan Kelly, Acting Deputy Head of Procurement, Sheffield Health and Social Care NHS Foundation Trust.
Bradford Teaching Hospitals NHS Foundation Trust used NOE CPC's IT Enterprise framework for the purchase of firewalls from CAE Technologies (a reseller of Palo Alto Networks) and VM Ware procured through WYATT.
"IT Enterprise covers a large range of requirements and NOE CPC's IT frameworks have a good scope and a great list of suppliers. The fileshare area is really useful tool, enabling us to see all the documentation and information we need. ​
"The team are very responsive to queries and I know I can call or email with any questions. NOE CPC ICT frameworks are really useful for planned work and one of the first places we look to in order to fulfil our requirements."
Frances May, Senior Procurement Manager for Non-Medical Divisions, Bradford Teaching Hospitals NHS Foundation Trust. ​