Estates Maintenance and Engineering Services (Hard FM)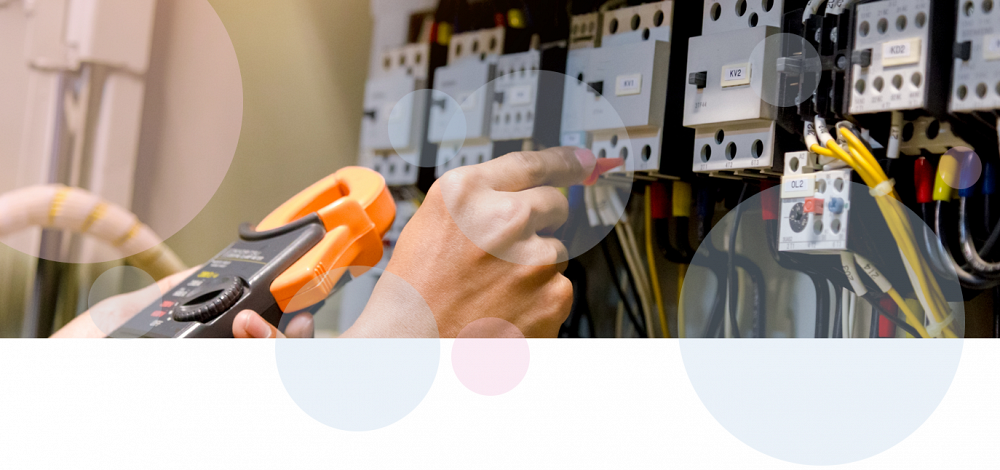 01/07/2020 - 30/06/2022 (option to extend 2x12 months)
This free to access framework offers contracting authorities the opportunity to procure a wide range of specialist services including asbestos removal, fire risk assessments and water system maintenance.
Registered users can click here to download a short presentation providing an overview of the framework.
If you would like guidance on how to access our frameworks please click
here
to view our video guide.
Estates Maintenance and Engineering Services (Hard FM) relate to the physical part of the building and cannot be removed. They are the 'essentials' and ensure the safety and welfare of employees.
NOE CPC's framework provides a compliant route to market and gives access to a wide range of specialist services, with suppliers having knowledge and experience of working in the healthcare environment.
This unique framework offers the NHS access to a large number of truly specialist maintenance services providers. There are considerable geographical strengths to this agreement with a large proportion of SME's and locally based suppliers. Please click on the supplier tab to see more.
Appointed suppliers on the framework can support Contracting Authorities to address maintenance backlogs, set Planned Preventative Maintenance (PPM) programmes to reduce breakdown of equipment, increase operational efficiencies and meet statutory compliance.
The agreement has been packaged together in Lots for the specialist functions within the Hard FM service areas, with suppliers demonstrating their abilities through membership of professional bodies and experience of working in the healthcare environment with Health Technical Memoranda (HTM).
Services can be procured in individual Lots split into specialism areas, which allows contracting authorities to appoint the specialists within the industry rather than through a managed service
By being able to appoint through individual Lots, the control of managing the service provider remains with the Contracting Authority which allows for better contract management and gives the ability to work more closely to drive innovation and cost management
The Technical Specification for each Lot gives details of what the statutory requirements for each of the specialist areas are, which can be used to build the trust's services specification
The framework caters for all needs. Where there is a need for a managed service, the framework offers contracting authorities to bundle Lots 1-14 and any other additional Hard FM provision through the Managed Services lot
The framework offers Contracting Authorities the option to add KPI's to measure and drive performance for the services being delivered
The framework has been structured to encourage the use of SME's and Micro Enterprises, many of them local to the member organisations. Encouraging the participation of SME's and Micro Enterprises encourages new entrants to the market
The framework gives Contracting Authorities the option of both direct award and further competition
The participating authority shall also be entitled, at its sole discretion, to select another form of special conditions of contract. Examples include, but are not limited to: JCT, NEC and others
Some suppliers offering discounts on 12 month direct awards.
Lot 1 - Airconditioning, air handling units and refrigeration
Lot 2 - Asbestos removal
Lot 3 - Automatic doors, barriers and roller shutters
Lot 4 - Electrical works
Lot 5 - Fire alarm, emergency lighting and fire fighting equipment
Lot 6 - Fire doors
Lot 7 - Fire risk assessments and associated works
Lot 8 - Heating and plumbing systems
Lot 9 - Lifts, hoists and escalators
Lot 10 - Lightning and fall protection systems
Lot 11 - Medical gas systems
Lot 12 - Security systems
Lot 13 - Standby power systems
Lot 14 - Water system maintenance and risk management
Lot 15 - Managed services
A C Electrical (North) Ltd
ADT Fire & Security
Airco Refrigeration & Air Conditioning Ltd
Aircon Refrigeration Ltd
Asbestech Ltd
Atlas Copco Medical Ltd T/A BeaconMedaes
Bellrock Property and Facilities Management Ltd
Chubb Fire and Security
Clearwater Technology Ltd
Click 24
Concept Elevators (UK) Ltd
Consortia Integrated Services
Crowther & Shaw Ltd
Derby Cold Stores Ltd
E A Foulds Ltd
EE Thompson and Son Ltd
EEUK Ltd
EM1 Ltd
ESC Global Ltd
Esh Construction Ltd
Evolution Technical Services Ltd T/A Evotech
Geze UK Ltd
HAC Technical Gas Services Ltd
HLA Services
HSL Compliance
Intelligent Environmental Services Ltd (formerly Winsulate)
IP24
ISS Facility Services Healthcare
Johnson Controls
John Wright Electrical & Mechanical Services Ltd
J.Tomlinson Ltd
Lantern Fire and Security
LAR Ltd
Legionella Control International
Lift & Engineering Services Ltd
Machenair Ltd
MacDonald Martin Ltd
McHale Contracts & Plant Environmental LLP
Novus Property Solutions Ltd
NPS Barnsley Ltd
Openview Security
Oracle Vision
Osborne Delta (Lightning Conductors) Ltd
Pennington Choices
Pickerings Europe Ltd
Power Control Ltd
Record UK Ltd
Rhodar Ltd
Robinsons Facilities Services Ltd
Rothwells
Sayes Services Ltd
SHJ Hospital Pipelines Ltd
SMD Electrical Contractors Ltd
Stanley Security
Total Integrated Solutions Ltd
Trinity Fire and Security
Trios Facilities Management
Ventro Group
Vigil Security Systems Ltd
Woods Building Services Ltd T/A AA Woods
Lot 1 – Air conditioning, air handling units and refrigeration
Airco Refrigeration & Air Conditioning Ltd
Aircon Refrigeration Ltd
Crowther & Shaw Ltd
Derby Cold Stores Ltd
EE Thompson and Son Ltd
HLA Services
Johnson Controls
J. Tomlinson Ltd
Machenair Ltd
Rothwells
Trios Facilities Management Ltd
Lot 2 – Asbestos removal
Asbestech Ltd
EM1 Ltd
LAR Ltd
Intelligent Environmental Services Ltd (formerly Winsulate)
LAR Ltd
McHale Contracts & Plant Environmental LLP
Rhodar Ltd
Woods Building Services Ltd T/A AA Woods
Lot 3 – Automatic doors, barriers and roll shutters
Geze UK Ltd
Openview Security Solutions Ltd
Pickerings Europe Ltd
Record UK Ltd
Total Integrated Solutions Ltd
Trios Facilities Management
Lot 4 – Electrical works
A C Electrical (North) Ltd
Esh Construction Ltd
Evolution Technical Services Ltd T/A Evotech
HLA Services
John Wright Electrical & Mechanical Services Ltd
J.Tomlinson Ltd
MacDonald Martin Ltd
NPS Barnsley Ltd
Openview Security
Rothwells
Trios Facilities Management
Lot 5 – Fire alarm, emergency lighting and fire fighting equipment
ADT Fire & Security
Chubb Fire and Security Ltd
EE Thompson and Son Ltd
Lantern Fire & Security
MacDonald Martin Ltd
Openview Security
Rothwells
Stanley Security
Total Integrated Solutions Ltd
Trinity Fire & Security Systems Ltd
Ventro Group
Vigil Security Systems Ltd
Lot 6 – Fire doors
Esh Construction Ltd
Lantern Fire & Security
Novus Property Solutions Ltd
Openview Security
Ventro Group
Lot 7 – Fire risk assessments and associated works
MacDonald Martin Ltd
Pennington Choices
Stanley Security
Trinity Fire & Security Systems Ltd
Lot 8 – Heating and plumbing systems
Airco Refrigeration & Air Conditioning Ltd
Consortia Integrated Services
Esh Construction Ltd
Evolution Technical Services Ltd T/A Evotech
HLA Services
John Wright Electrical & Mechanical Services Ltd
J.Tomlinson Ltd
Robinsons Facilities Services Ltd
Rothwells
Sayes Service Ltd
Trios Facilities Management
Lot 9 – Lifts, hoists and escalators
Concept Elevators (UK) Ltd
E A Foulds Ltd
Lift & Engineering Services Ltd
Pickerings Europe Ltd
Lot 10 – Lightning and fall protection systems
Osborne Delta (Ligntning Conductors) Ltd
Trinity Fire & Security Systems Ltd
Lot 11 – Medical gas systems
Atlas Copco Medical Ltd T/A BeaconMedaes
HAC Technical Gas Services
SHJ Hospital Pipelines Ltd
Lot 12 – Security systems
ADT Fire & Security
Chubb Fire and Security
Click 24
EE Thompson Ltd
IP24
Lantern Fire & Security
MacDonald Martin Ltd
Openview Security
Oracle Vision
SMD Electrical Contractors Ltd
Total Integrated Solutions Ltd
Trinity Fire & Security Systems Ltd
Lot 13 – Standby power systems
Lot 14 – Water system maintenance and risk management
Clearwater Technology Ltd
EEUK Ltd
ESC Global Ltd
HLA Services
HSL Compliance
John Wright Electrical & Mechanical Services Ltd
Legionella Control International
McHale Contracts & Plant Environmental LLP
Lot 15 – Managed Services
Bellrock Property and Facilities Management Ltd
ISS Facility Services Healthcare