Estates, Maintenance and Engineering Services (Hard FM) (NOE.0289)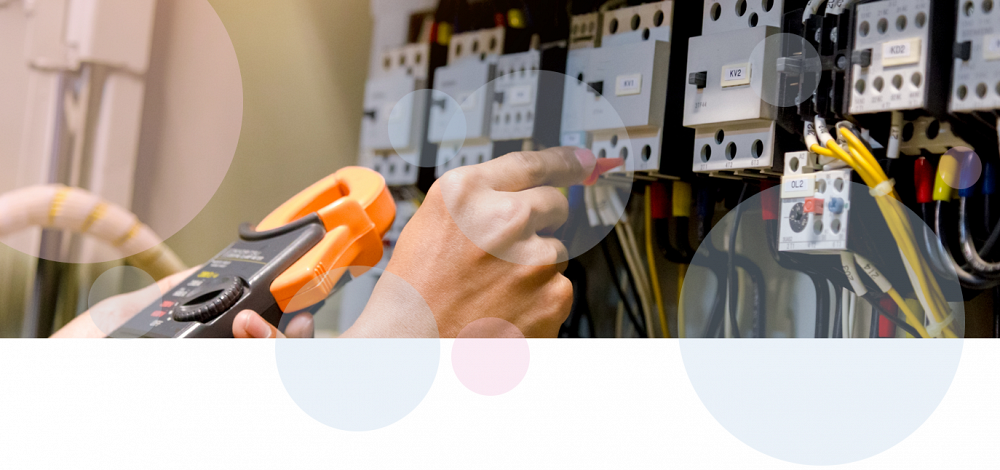 01/07/2020 - 30/06/2024
NOE CPC Reference: NOE.0289
This free to access framework offers contracting authorities the opportunity to procure a wide range of specialist services including asbestos removal, fire risk assessments and water system maintenance.
Registered users can click here to download a short presentation providing an overview of the framework.
If you would like guidance on how to access our frameworks please click
here
to view our video guide.
Our Hard FM framework has been designed to help NHS trusts and public sector organisations successfully manage their estates requirements. Our free to access agreement offers access to suppliers providing a range of services including air conditioning, electrical works, fire risk assessments, and water systems maintenance.
The framework has the flexibility to meet your requirements, from addressing maintenance backlogs to setting up Planned Preventative Maintenance (PPM) programmes to reduce the breakdown of equipment and increase operational efficiencies. Customers utilising this framework can benefit from selecting a supplier to deliver a single service or a fully managed solution.
As well as helping to ensure the safety and welfare of people working within your estate, our agreement offers customers the option of using locally based suppliers with demonstratable experience of working in the healthcare environment and membership of professional bodies.
Services offered through this framework are split into Lots covering specialist areas allowing customer to appoint suppliers within the industry

Option to add KPIs to measure and drive performance

Technical specifications for each Lot detailing statutory requirements

Option for direct award and further competition

Some suppliers offering discount on 12-month direct awards.
Lots
Lot 1 - Air conditioning, air handling units and refrigeration
Lot 2 - Asbestos removal
Lot 3 - Automatic doors, barriers and roller shutters
Lot 4 - Electrical works
Lot 5 - Fire alarm, emergency lighting and fire fighting equipment
Lot 6 - Fire doors
Lot 7 - Fire risk assessments and associated works
Lot 8 - Heating and plumbing systems
Lot 9 - Lifts, hoists and escalators
Lot 10 - Lightning and fall protection systems
Lot 11 - Medical gas systems
Lot 12 - Security systems
Lot 13 - Standby power systems
Lot 14 - Water system maintenance and risk management
Lot 15 - Managed services
Suppliers
A C Electrical (North) Ltd

ADT Fire & Security
Aircon Refrigeration Ltd
Asbestech Ltd
BeaconMedaes Ltd
Bellrock Property and Facilities Management Ltd
Chubb Fire and Security Ltd*
Concept Elevators (UK) Ltd
Consortia Integrated Services
Crowther & Shaw Ltd
Derby Cold Stores Ltd
E A Foulds Ltd
EEUK Ltd
ESC Global Ltd
Evolution Technical Services Ltd T/A Evotech
HAC Technical Gas Services Ltd
HLA Services
HSL Compliance
Intelligent Environmental Services Ltd (formerly Winsulate)
IP24
ISS Facility Services Healthcare
JLA Fire & Security Ltd (formerly MacDonald Martin Ltd) *
Johnson Controls
John Wright Electrical & Mechanical Services Ltd
J.Tomlinson Ltd
Lantern Fire and Security
LAR Ltd
Legionella Control International
Lift & Engineering Services Ltd
Machenair Ltd
Novus Property Solutions Ltd
Openview Security Solutions Ltd
Oracle Vision
Pennington Choices
Pickerings Europe Ltd
Power Control Ltd
Record UK Ltd
Robinsons Facilities Services Ltd
Rothwells
Sayes Services Ltd
SHJ Hospital Pipelines Ltd
SMD Electrical Contractors Ltd
Trinity Fire & Security Systems Ltd
Trios Facilities Management Ltd
Ventro Group
Vigil Security Systems Ltd
*Subject to receiving signed contract variation.
Registered users can click

here to download a short presentation providing an overview of the framework.
If you would like guidance on how to access our frameworks please view this video.

NOE CPC supported Nuneaton and Bedworth Borough Council under Lot 5 of the Hard FM framework for fire alarm, emergency lighting and fire fighting equipment.
NOE CPC's framework was straightforward and easy to use with all information and data accessible. The fileshare area was really useful, enabling us to access the documents we needed quickly as and when.
The support from Imran was invaluable. He was always on hand and available for questions and queries, plus very knowledgeable. Imran and the FM Team supported us through the process with their market knowledge and expertise. It was a very easy, quick and efficient process.
Jane Aldous, Procurement Officer, Nuneaton and Bedworth Borough Council
NOE CPC supported Bradford Teaching Hospitals to appoint a provider under Lot 12 of the Estates Maintenance and Engineering Services framework for fire risk assessments.
"I would definitely recommend NOE CPC to other trusts. They have always provided a reliable service and the teams are very knowledgeable about their categories.
They are always available to support us with any issues we encounter and guidance on procurement matters and we have benefitted hugely from working with NOE CPC."
Wendy Stanley – Estates Administrator Bradford Teaching Hospitals NHS Foundation Trust
Click here to read the full case study.